Mask Off-Notes of Plant Protein
Your consumers want clean, nutritional products that taste great. However, functional foods that deliver added nutrients typically contribute off-flavors, textures, and aromas in the finished product. Here is the solution.
Innovative Masking Solutions For
Customized Support and Refined Approach
Plant proteins share many undesirable attributes, but no two products are alike. Our layered approach includes well-suited maskers, optimized sweetener system compatibility, and complimenting flavor profiles that consumers will love.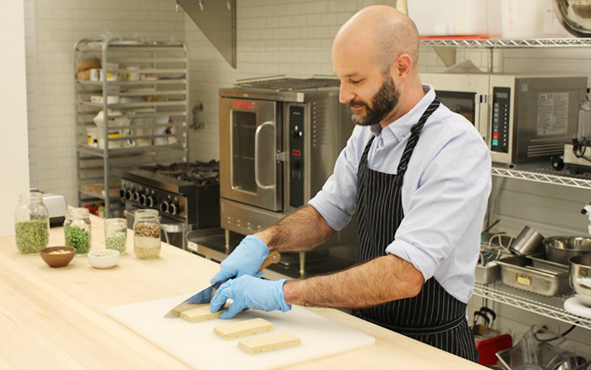 Formulated to mask the off-notes associated with plant-based protein
Natural, Non-GMO, Vegan, Kosher
Certified Organic Versions Available
High Performance Solutions for Optimized Taste Experience
Overcome Unwanted Attributes such as Astringency, Bitterness, Cardboard, Vegetative, and Metallic
Innovative Masking Solutions for: Snack & Performance Bars, RTD Nutritional Beverages, Functional Blends & Mixes
Holistic Solutions for Health and Wellness Nutrition