Fragrance Services & Capabilities
Explore all that Orchidia Fragrances has to offer.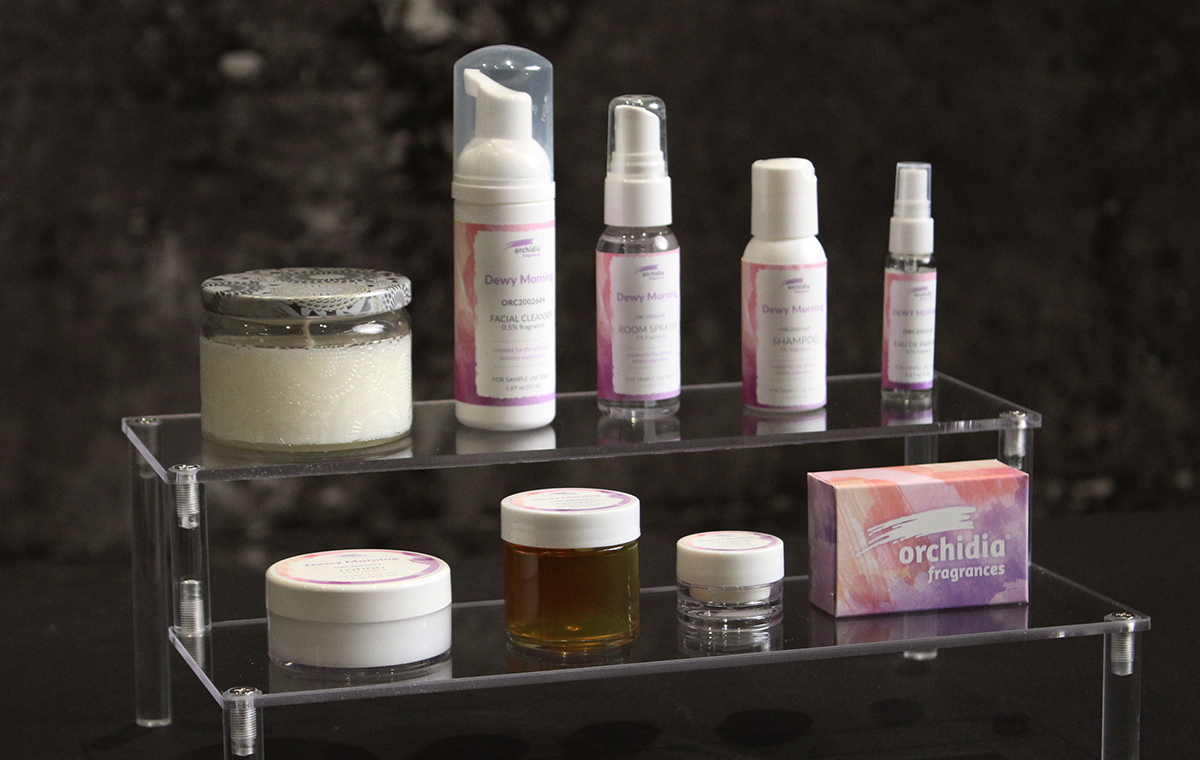 Applications
We create highly-custom sensory experiences driving product innovation to support your application needs. With in-depth formulation expertise, we can provide accelerated stability testing, application performance, and fine tuning for fragrance optimization.
Custom scent development
Fragrance duplication
Hot and cold throw performance
Troubleshooting weeping and discoloration issues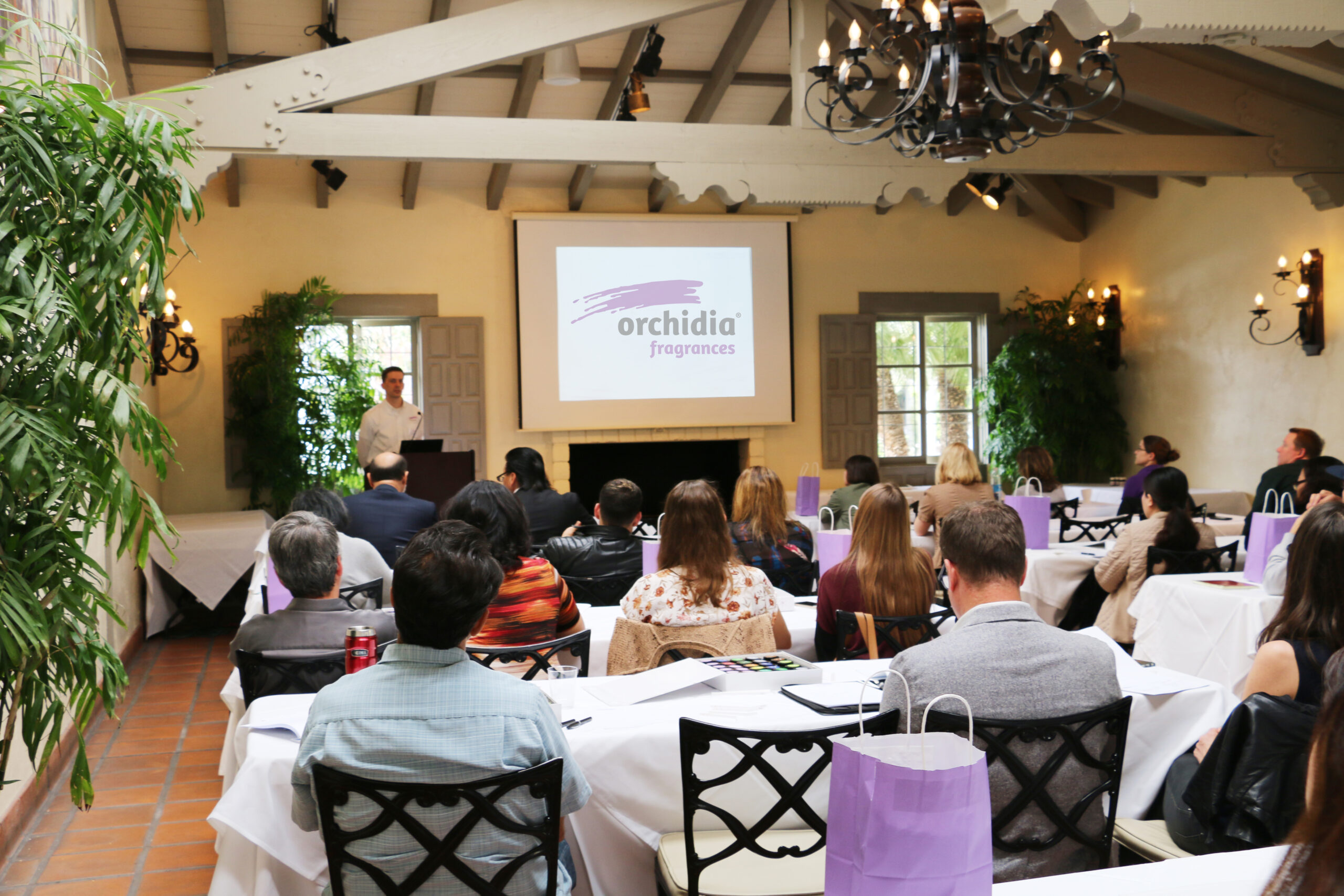 Fragrance Training
Our virtual trainings make it easy to connect directly with our Perfumers, so can deepen your olfactory knowledge with our interactive fragrance training. Part of this experience includes fragrance samples that will be safely shipped to your location in advance to smell and discuss in real-time.
Introduction to Fragrance & Describing Odors
Essential Oils, Natural & Synthetic Aroma Chemicals
Fragrance Stability, Regulations & Safety
Clean Label Experience
To request your custom virtual experience, contact your Account Representative or email [email protected].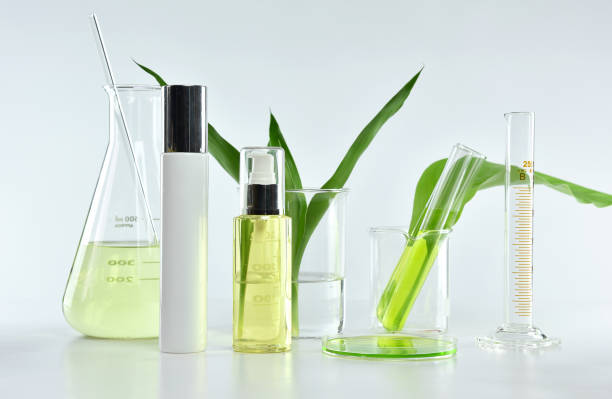 Regulatory Compliance

Our Regulatory Experts focus on the complex landscape of regulatory compliance to keep you on the cutting edge. Across a broad range of applications, we provide regulatory guidance to meet industry standards and requirements including, IFRA/RIFM, EU compliance, allergen-free, and Safer Choice guidelines. Our team of experts are committed to providing guidance on ensuring your fragrances are designed to meet the latest clean label standards including, Clean at Sephora, Target Clean, Whole Foods, Credo, and other retailer guidelines.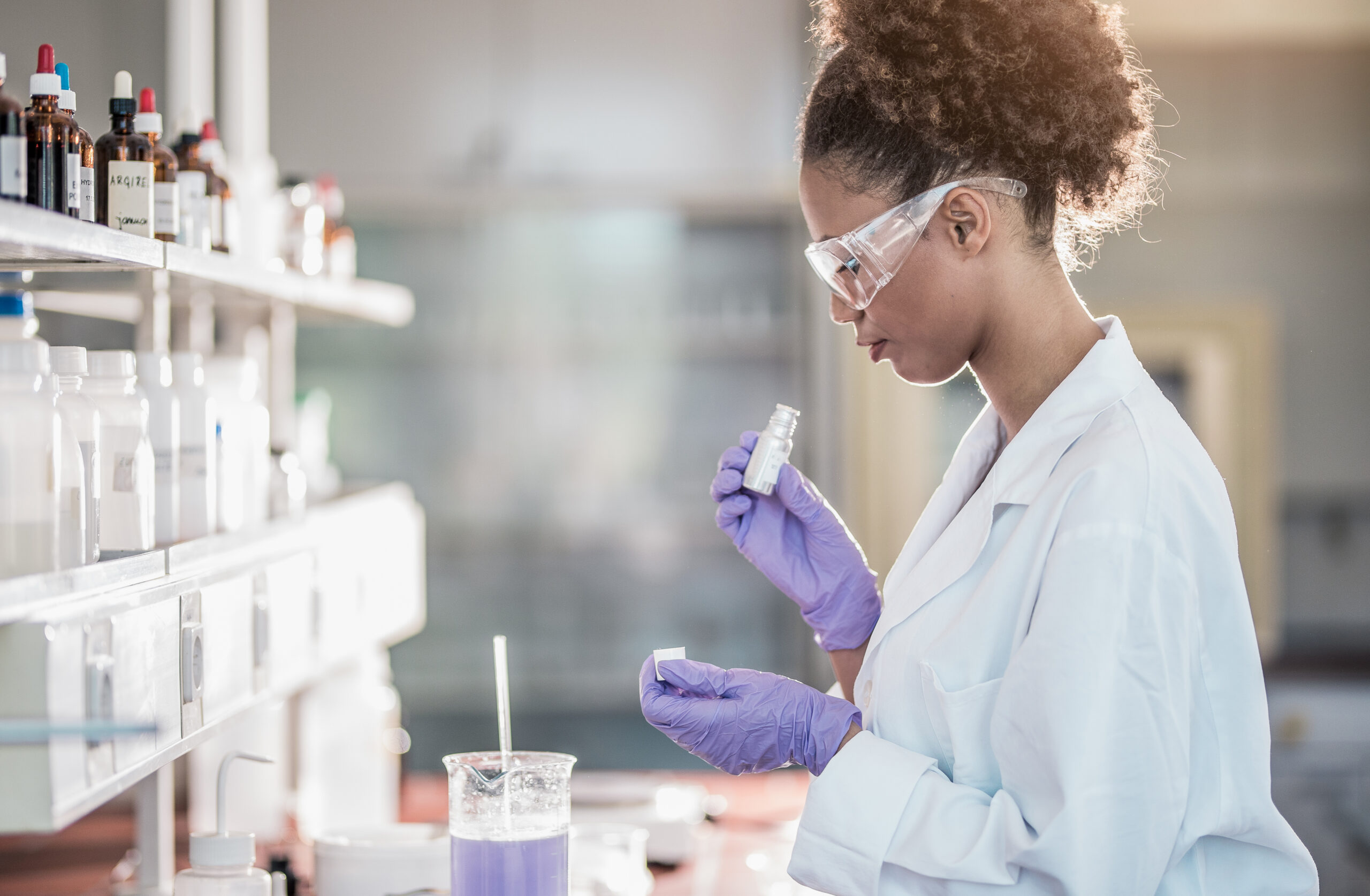 Safety & Quality

Our commitment to quality and safety is integrated into all aspects of our operations. Our boutique philosophy allows us to continuously analyze and improve upon key performance indicators to deliver safe, quality products.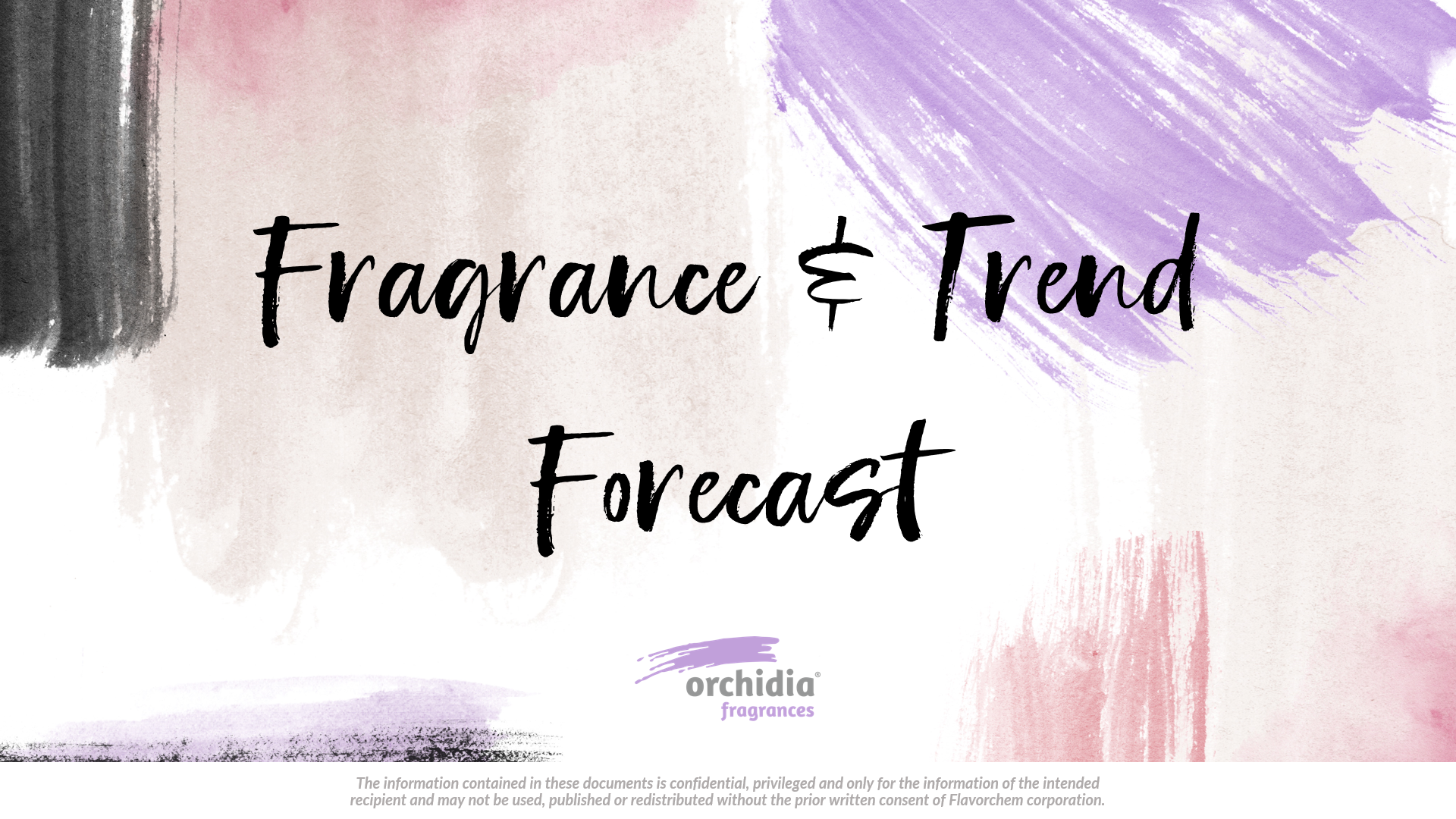 Trends & Innovation
The Latest in Fragrance Innovation
Our in-house Marketing Analysts work closely with our Perfumers to create fragrances that represent the latest trends.
Customer Curated Trend Reports
We develop customized trend reports based on cross-referenced data from the most important sources: primary research, market intelligence reports, industry publications, and social media.