An artisanal collection of fragrances that capture the spirit of CBD.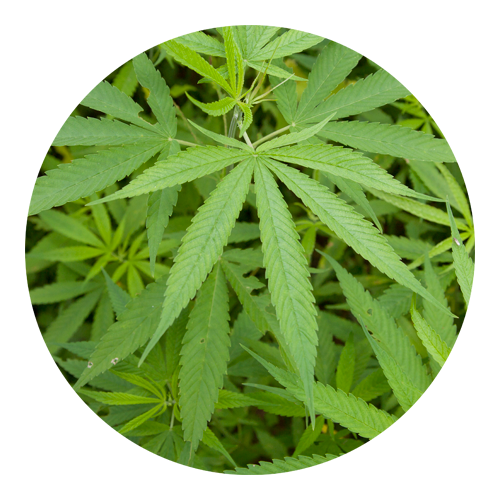 Natural Cannabis-Inspired
This all-natural essential oil blend evokes the earthy sensuality of cannabis. Notes of pink and black peppercorn lend a spicy sparkle to calming lavender and dry to a woodsy base of patchouli, cedar, and smoke. 
Top: Pink & Black Pepper 
Middle: Lavender 
Base: Patchouli, Cedar & Smoke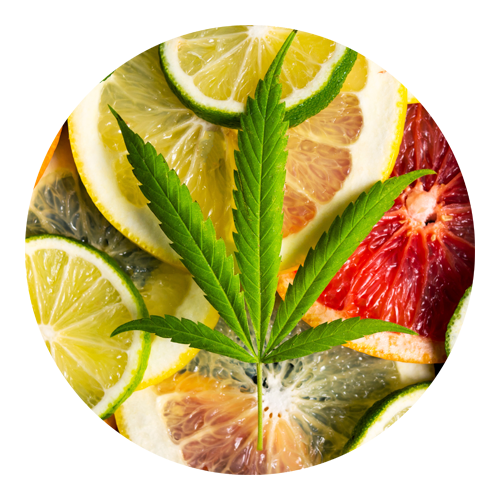 Cannabis-Inspired Terpenes
This herbaceous blend highlights the terpenes found in cannabis but sourced from other botanicals. Transparent citrus top notes infuse with lavender, sappy pine, warming pepper, and amber for that foggy forest feel. 
Top: Citrus (Limonene) 
Middle: Lavender (Linalool)
Base: Pine (Pinene), Pepper (Caryophyllene) & Amber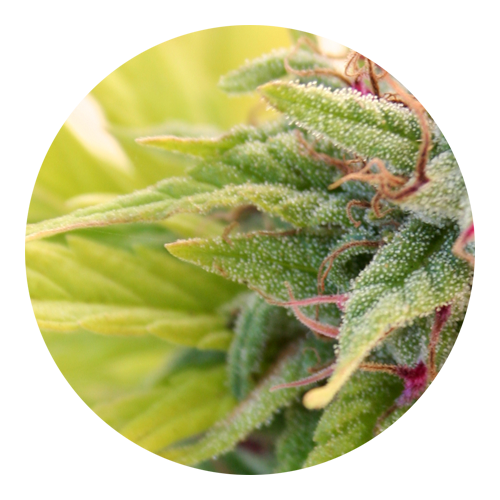 Kush Type
A modern twist on cannabis that is far from Woodstock cliches. Fresh and green genderless notes of suede, tulip, and cannabis flower dry down to a grounding base of white musk and amber. 
Top: Tulip 
Middle: Cannabis Flowers & Suede 
Base: White Musk & Amber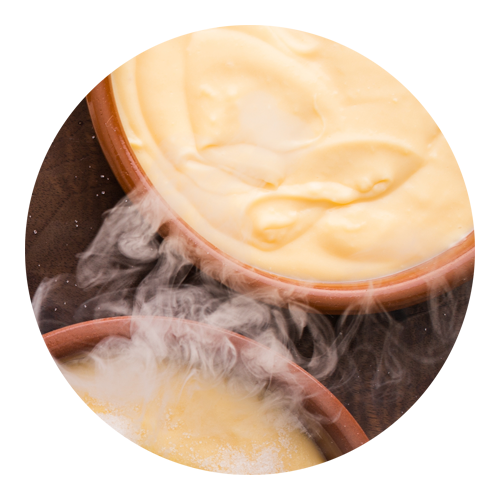 Smoky Vanilla
This sultry cannabis blend takes place where edible and incense intersect. Smoky vanilla bean, sandalwood, and carissa burn to an acrid base of cannabis resin and caramelized sugar. 
Top: Carissa 
Middle: Smoked Vanilla Bean & Sandalwood 
Base: Cannabis Resin & Caramelized Sugar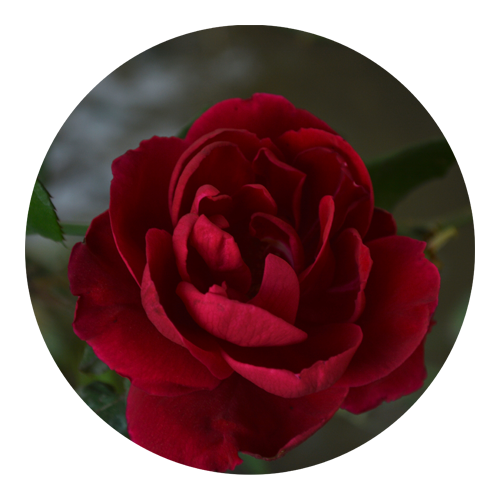 Damask Rose & Oud
Deep rose petals with a touch of spice are balanced by a rich base of oud wood, warm amber, and white musk. 
Top: Damask Rose Petals
Middle: Red Roses, Spice 
Base: Oud, Amber, Musk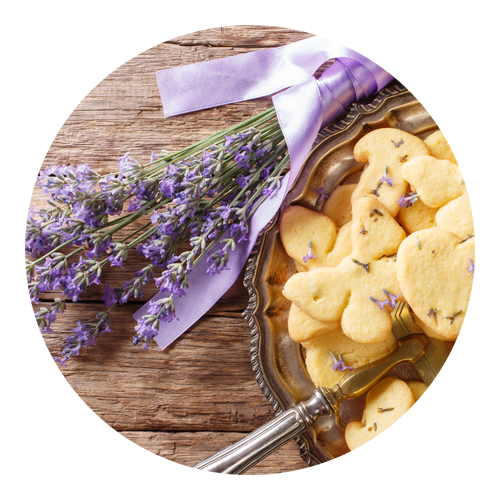 Lavender Vanilla
Juicy lemon and lush green notes open into a soothing blend of lavender, precious spices, and warm vanilla bean. 
Top: Lemon, Mandarin, Cooling Green 
Middle: Herbaceous, Lavender, Green Floral 
Base: Sandalwood, Vanilla, Patchouli, Amber, Warm Spice, White Musk 
To request samples or set up a meeting please contact your Sales Representative or e-mail [email protected].