Sustainability & Corporate Social Responsibility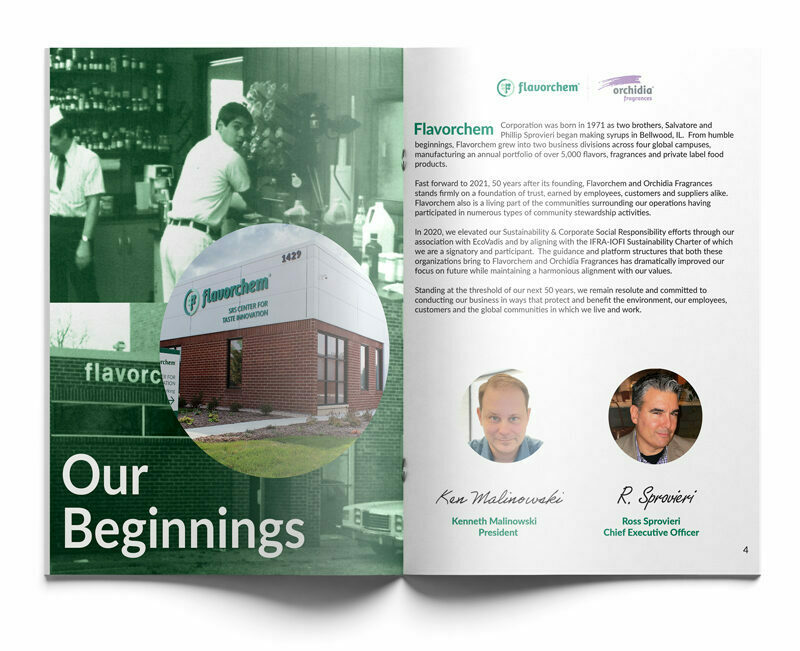 Our Sustainable Journey
More than ever consumers are demanding that companies change the way they do business, increase transparency, and take an active role in addressing social, cultural, and environmental issues. In 2020, we decided to elevate and formalize our commitment to Sustainability and Corporate Social Responsibility (CSR) by aligning ourselves with industry best practices and establishing a corporate program that allows for continuous improvement.
Guidance & Standards
Our Sustainability & CSR guidance, standards of performance, and evaluation criteria come from three different sources, chosen for their universal recognition as well as their depth and breadth of experience in flavors and fragrance industries.

The IFRA-IOFI Sustainability Charter focuses on five areas, including responsible sourcing, reducing environmental footprint, enhancing employee well-being, prioritizing product safety, and overall transparency.
Ecovadis provides the world's most trusted sustainability ratings, enabling all businesses to reduce risk, drive performance, and improve environmental and social outcomes.

Sedex provides an online platform, tools, and services to help businesses operate responsibly and sustainably, protect workers, and source ethically.
We are committed to conducting our business in ways that protect and benefit the environment, our employees, customers, and the global communities where we operate.