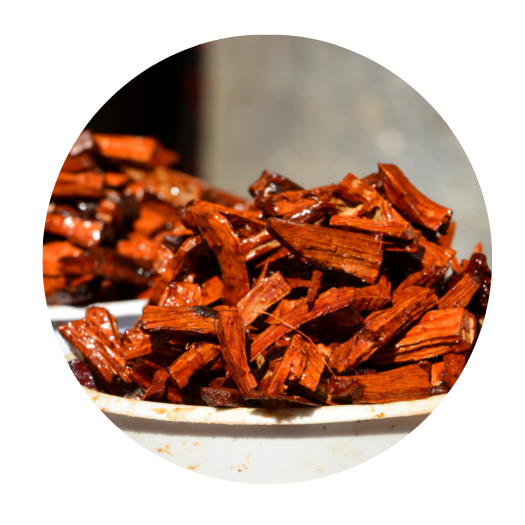 Natural Amyris Floral
This fragrance blends the creaminess of amyris wood with playful fruity floral notes. Soft violet and vanilla accords unfold with hints of sweet raspberry, violet leaf and orris.
Top: Raspberry, Violet Leaf
Middle: Violet, Vanilla Cream
Base: Amyris Essential Oil, Orris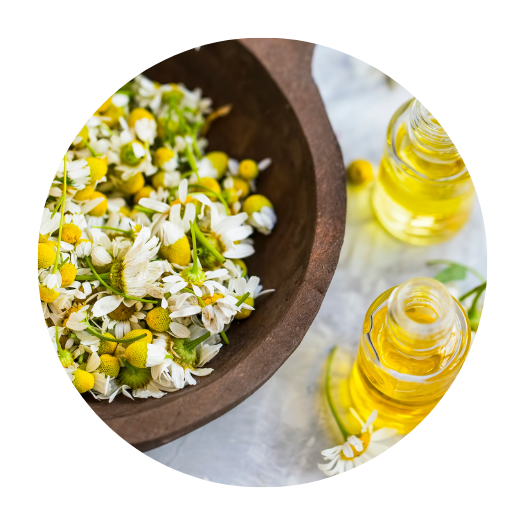 Natural Alboran Chamomile
Named for the sea bordering Morocco where it is grown, this fragrance centers the herbalcy of natural chamomile and clary sage before softening to a blend of rose and jasmine absolutes on a base of creamy woods.
Top: Clary Sage Essential Oil
Middle: Chamomile Essential Oil, Rose Absolute, Jasmine Absolute
Base: Sandalwood and Cedarwood Essential Oils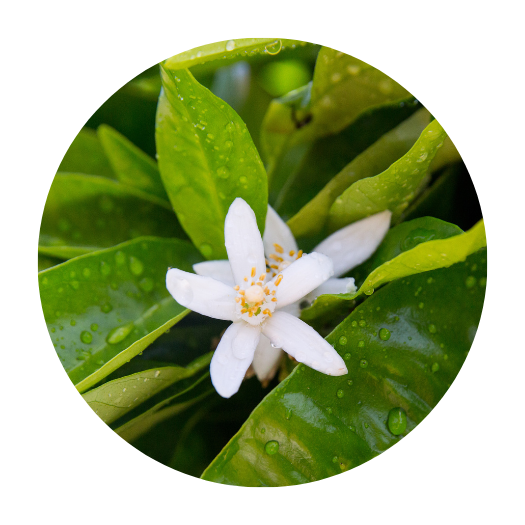 Natural Princess Nerola
This delicately feminine citrus-floral scent brings essential oils from the orange tree into harmony as top notes of bitter orange and petitgrain open to a garden of neroli blossom, ylang and rose rounded with creamy vanilla.
Top: Bitter Orange and Petitgrain Essential Oils
Middle: Neroli Essential Oil, Ylang Ylang Essential, Rose Accord
Base: Vanilla Accord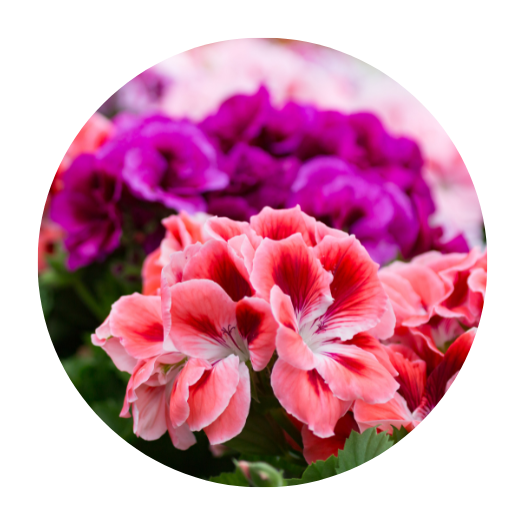 Natural Geranium Mountain
Inspired by the festive charm of geranium as it is used in traditional Alpine window boxes. An accord of cool mountain air and wildflowers cascade with vibrant geranium and lavender against a backdrop of coniferous woods.
Top: Fresh Air Accord, Wildflower Accord
Geranium and Lavender Essential Oils
Base: Conifer Woods Accord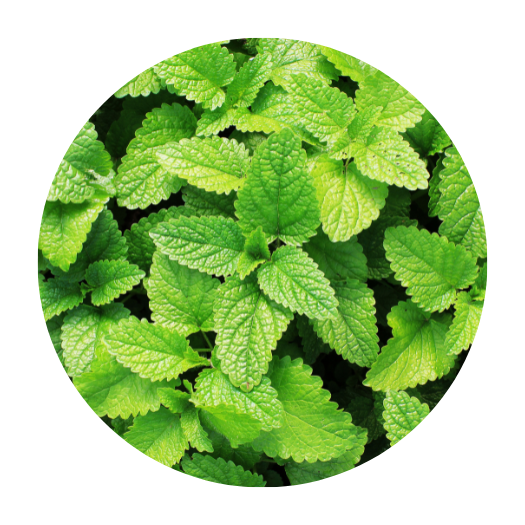 Natural Soothing Spearmint
This blend elevates the soothing quality of spearmint with an infusion of cool herbs and watery fruits. Natural spearmint essential oil blends with notes of bergamot, juicy melon and lime on a base of sweet jasmine tea.
Top: Spearmint, Peppermint and Lime Essential Oils
Middle: Bergamot Essential Oil & Melon Accord
Base: Vanilla Accord, Jasmine Tea Accord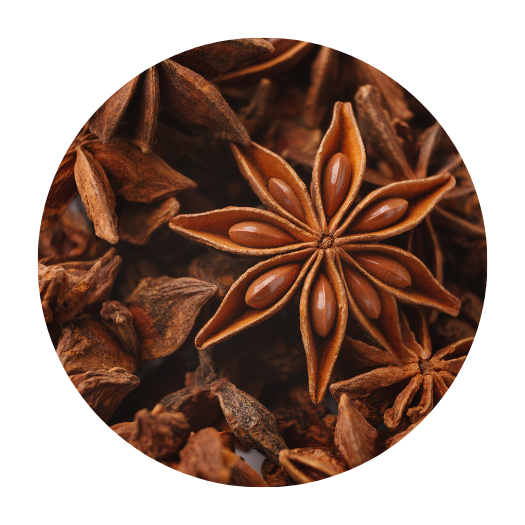 Natural Anise Tea
Inspired by memories of grandmother's home remedies, this cozy tea fragrance highlights the spicy, licorice warmth of star anise by enveloping it in comforting notes of sage, clove, smooth black tea and a trace of honey sweetness.
Top: Clary Sage Essential Oil
Middle: Star Anise and Clove Leaf Essential Oils
Base: Black Tea Accord and Honey Accord
To request samples or set up a meeting please contact your Sales Representative or e-mail [email protected].