Flavorchem Releases Top Trends in Premium Coffee Innovation
October 25, 2021 | NEWS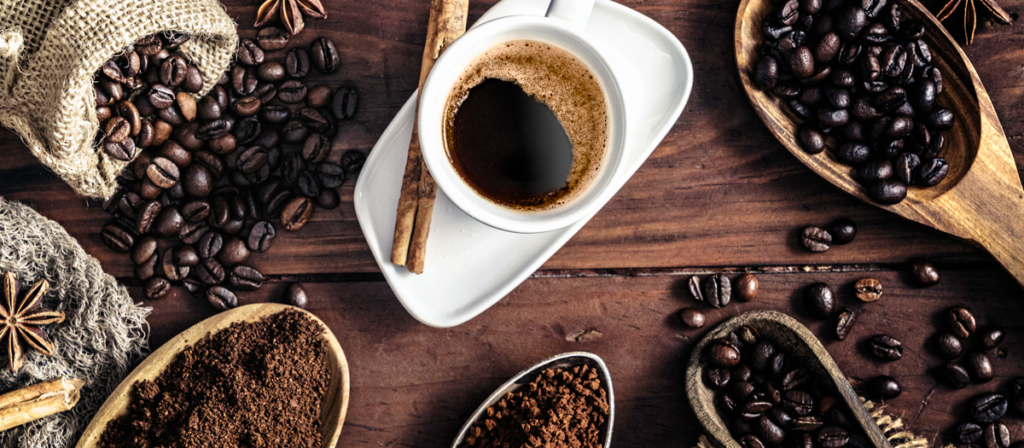 [DOWNERS GROVE, Illinois, October 2021] An increase in everyday drinking occasions and new product developments are brewing in the coffee market. The pandemic propelled new innovations to the coffee market and prompted premium coffee trends for consumers that are looking for elevated at-home coffee experiences as many consumers shifted to in-home coffee consumption. Ready-to-drink cold brew and functional coffee, along with heightened consumer interest in sustainability, have exploded in popularity as coffee trends point to premiumization. Flavorchem, a key supplier of coffee extracts including cold brew concentrates, released some of the top trends fueling premium coffee innovation.
Cold Brew Heats Up: Cold brew coffee sales are projected to reach $1 billion by 2025, growing at a compound annual growth rate of 24% per Statista. Thanks to its associated "health halo," exciting flavors, and range of formats, cold brew leads overall coffee category growth.
Everyday Wellness: Consumer demand for health-boosting ingredients brought functional coffee to the forefront. According to Mintel, 30% of coffee drinkers are interested in purchasing coffee with added functional benefits from immune and cognitive support to products containing protein and probiotics.
Sustainable Claims: 49% of all global coffee launches in 2021 carried an environmental or ethical claim as consumers expect brands to make investments towards sustainable business practices including fair trade, humanitarian rights, upcycling, and eco-efficient packaging like compostable cups and filters.
Plant-Based Innovation: While the plant-based space has been developing for quite some time, the ever-evolving marketplace, landscape, and changing needs of consumers has allowed coffee brands ample opportunity in product innovation with macadamia, oat, and plant-protein milk and creamers.
Traveling through Taste: Coffee brands are showcasing coffee beans from Indonesia, Ethiopia, Guatemala, and Costa along with global flavors matcha, horchata, and chai.
Let our team of beverage specialists and flavorists help you launch your next great product. For more information on our coffee portfolio or other beverage flavors — please visit our beverage page or email us at [email protected].