Color Trends Inspiring Flavor Innovation
February 23, 2023 | TRENDS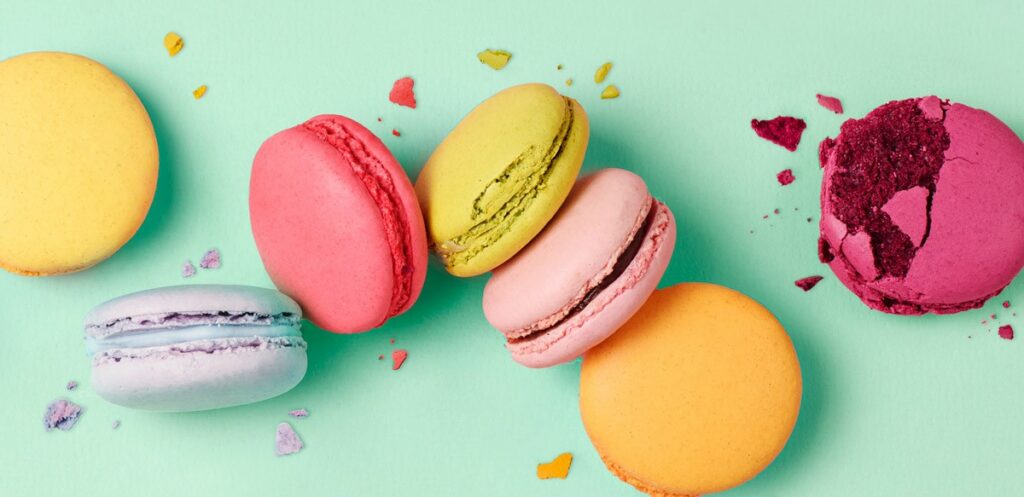 Colors play a vital role in purchasing decisions by enhancing a product's appearance, likeability, and perceived taste. As consumers eat with their eyes, brands that lean into the latest color trends are more likely to gain consumer interest by developing products with eye-catching appeal. Here is a sneak peek at this year's trending colors and corresponding flavors that are inspiring food and beverage innovation.
Pastels & Neutrals
The new year is witnessing an influx of soft pastel colors and indulgent neutral shades that produce feelings of comfort and calmness. Beverages, candy, and dairy are fitting categories for these muted tones that translate into botanical flavors such as vanilla, matcha, and mint along with decadent variations from caramel. Brands like Bailey's and Holsem Coffee are launching "minty green" creations with a Vanilla Mint Shake Cream Liqueur and Matcha Mint Premium Instant Tea Latte, respectively.
Trendsetters: Bailey's, Holsem Coffee, Siggi's, Ben & Jerry's, Refresh Gum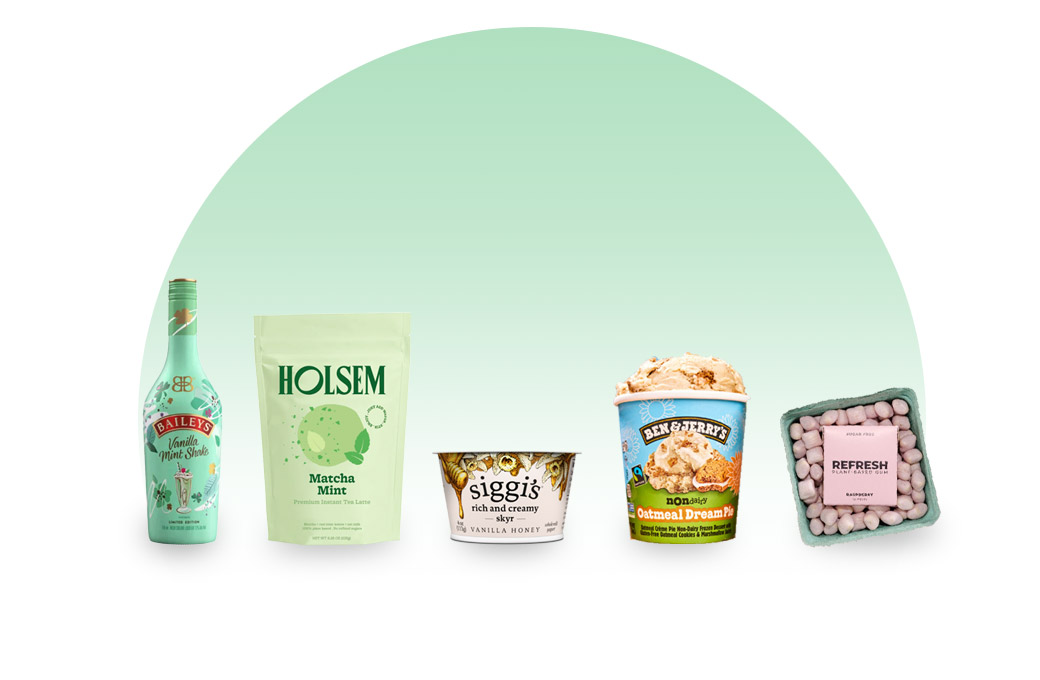 Moments of Joy
Consumers are turning to food and drinks that convey energy, positivity, and cause for celebration as they seek moments of joy throughout the day. Warm colors such as sunny yellow and shades of orange that can uplift mood algin with fruity flavors mango, papaya, blood orange, and clementine. Kevita's Mango Sparkling Probiotic Lemonade features bright, tropical flavor notes while Amborella Organic's Blood Orange & Elder Flower Lollipop highlights the vibrancy of saturated orange.
Trendsetters: KeVita, Amborella Organics, Vaqit, Sugarfina, Tate's Bake Shop
Viva Magenta
According to FMCG Gurus, 66% of global consumers describe food and drink products with experimental colors as fun and exciting. Pantone's 2023 Color of the Year 'Viva Magenta' signals strength and boldness with hues ranging from pink, purple, and red. These attention-grabbing shades equate flavors dragon fruit, fruit punch, bubble gum, and hibiscus as seen in Favorite Day's Hibiscus Ginger Beer, Lolli & Pops' Bubblegum flavored Rock Candy, and PiQi's Sparkling Butterfly Pea Kefir.
Trendsetters: Favorite Day, Lolli and Pops, PiQi, Nekter Juice Bar, Smart Sweets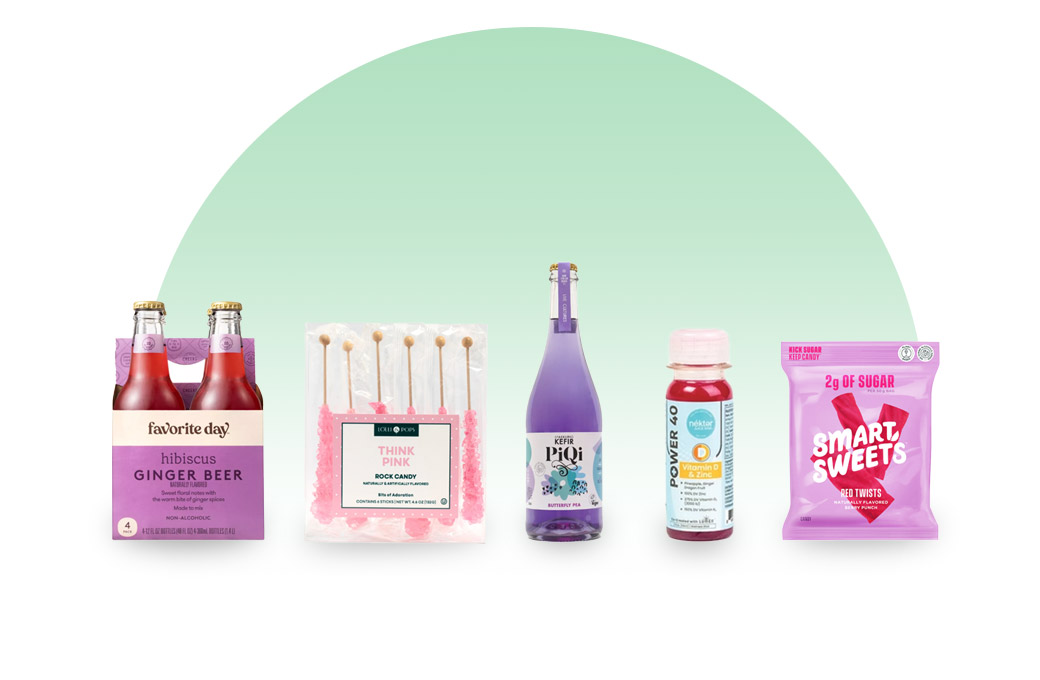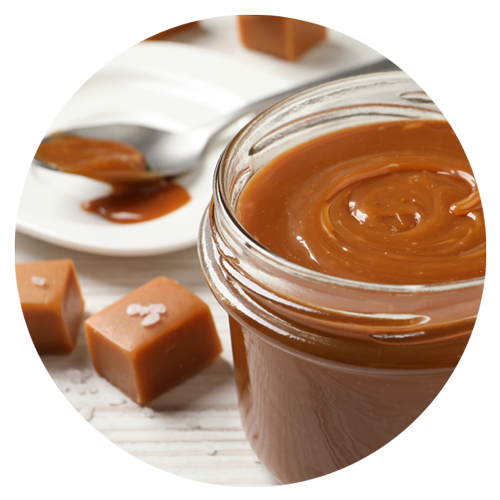 Pastels & Neutrals
Caramel
The warm indulgence of creamery, buttery, and milky caramel works well on its own or can complement other on-trend flavors like vanilla, cocoa, and brown sugar.
Natural, Non-GM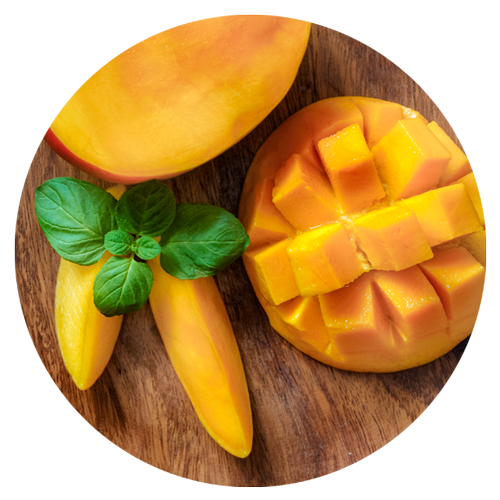 Moments of Joy
Mango
Floral, ripe, and peach notes will add a sweet tropical taste to an assortment of food and beverage categories.
Natural, Non-GM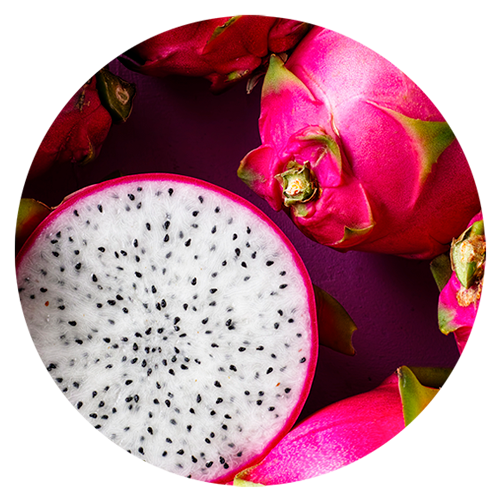 Viva Magenta
Dragon Fruit
Often described as a sweet blend of kiwi and pear, exotic dragon fruit is an exciting and bold flavor ideal for your next beverage or sweet treat.
Natural, Non-GM
What's the next big food trend?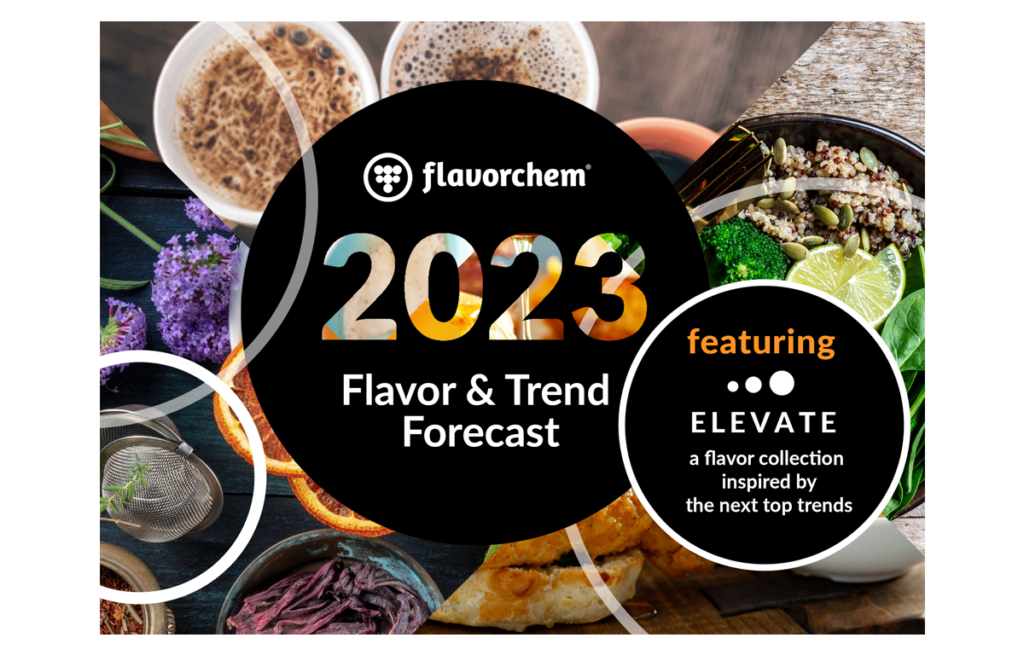 Flavorchem specializes in the creation and manufacturing of flavor, color, and ingredient solutions.