Emerging Opportunities in Plant Protein
April 28, 2021

Growing interest in health and sustainability is creating new opportunities for the plant-based protein market. A 2020 International Food Information Council (IFIC) survey reported that nearly 70% of consumers consider protein from plant sources the healthiest, while 40% are trying to consume more plant protein. As plant protein gains consumer attention, let's explore the latest category trends emerging within this versatile marketplace.
Portable Protein
Mondelez's 2020 State of Snacking report showed that almost 9 in 10 global adults are snacking more (46%) or the same (42%) during the pandemic as snacking has become more of a consumer lifestyle. Plant-based snacks are evolving to include different forms of plant-protein options as consumer behavior points towards better-for-you snacking innovation and on-the-go convenience. The most prevalent sources of plant-protein currently include almonds, walnuts, peas, rice, and ancient grains.
Trendsetters: Deux, Your Super, Siggi's, Think!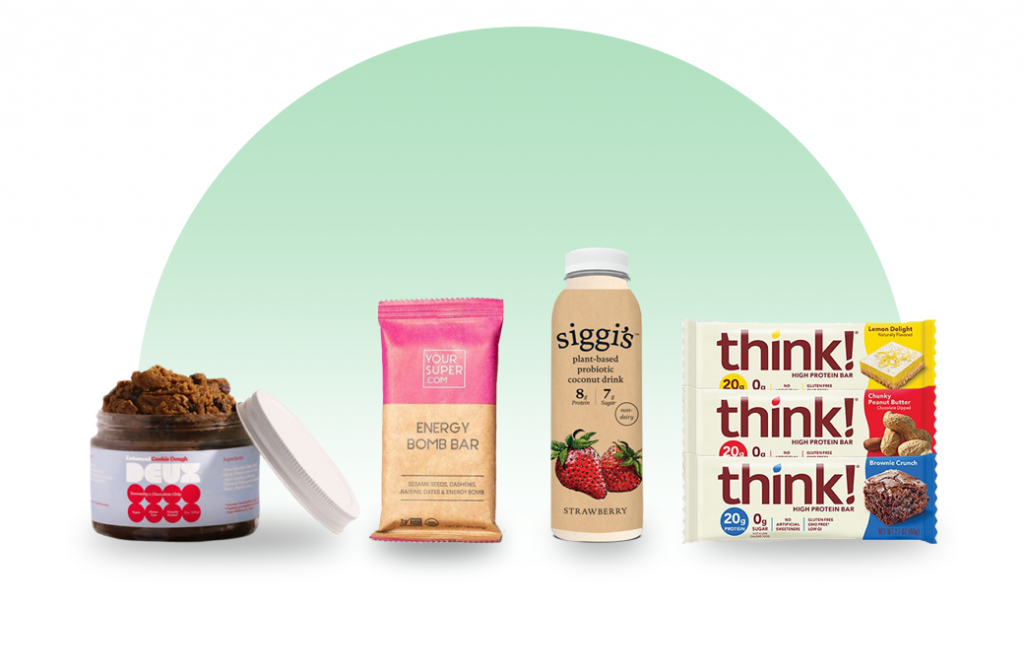 Performance Nutrition
Protein plays a critical role in supporting muscle performance as many sports and fitness-focused nutrition brands are exploring more plant-based formulations in bars, shakes, and powders that provide additional health benefits. Performance bars, especially those featuring plant-based protein, are well positioned for growth with a Mintel consumer survey citing protein amount (48%) and protein source (34%) as top attributes of bar importance.
Trendsetters: Evolve; TruWomen, Hi! Human Improvement, Greenhouse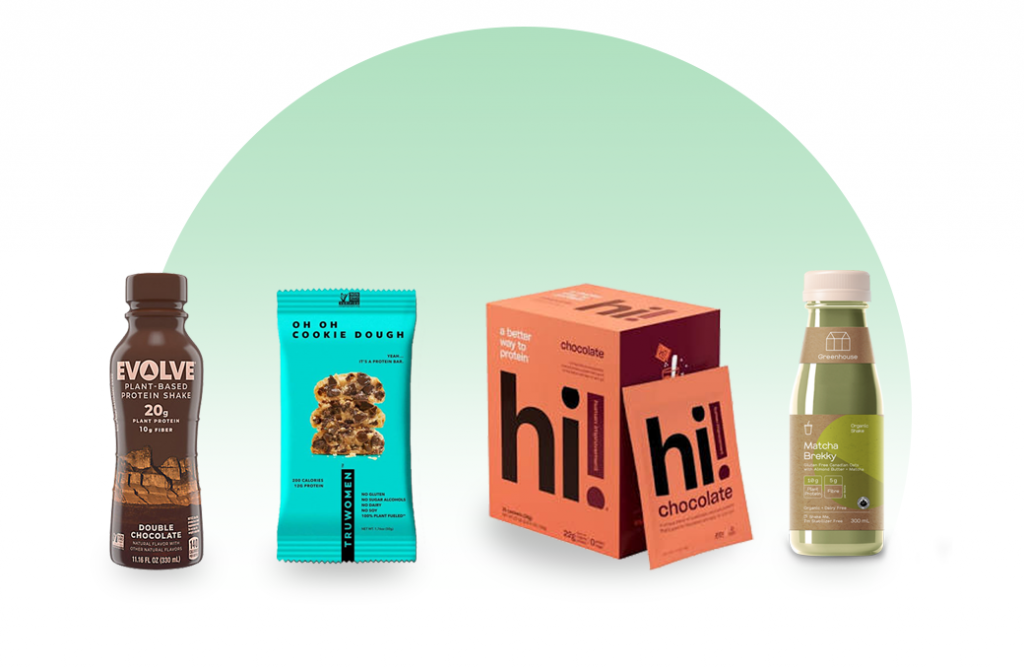 Hybrid Innovations
The development of hybrid products that blend either dairy or animal protein with plant proteins are progressing as brands seek to maintain great taste, nutrition, and functionality. Milk protein concentrate, whey protein, coconuts, oats, soy, and flax seeds are featured ingredients in the latest blended launches while pea protein remains a popular choice for dairy-plant beverages as it has a mild flavor and added functional benefits.
Trendsetters: Ono Overnight Oats, Kellogg's, Shamrock Farms, Harvest Snaps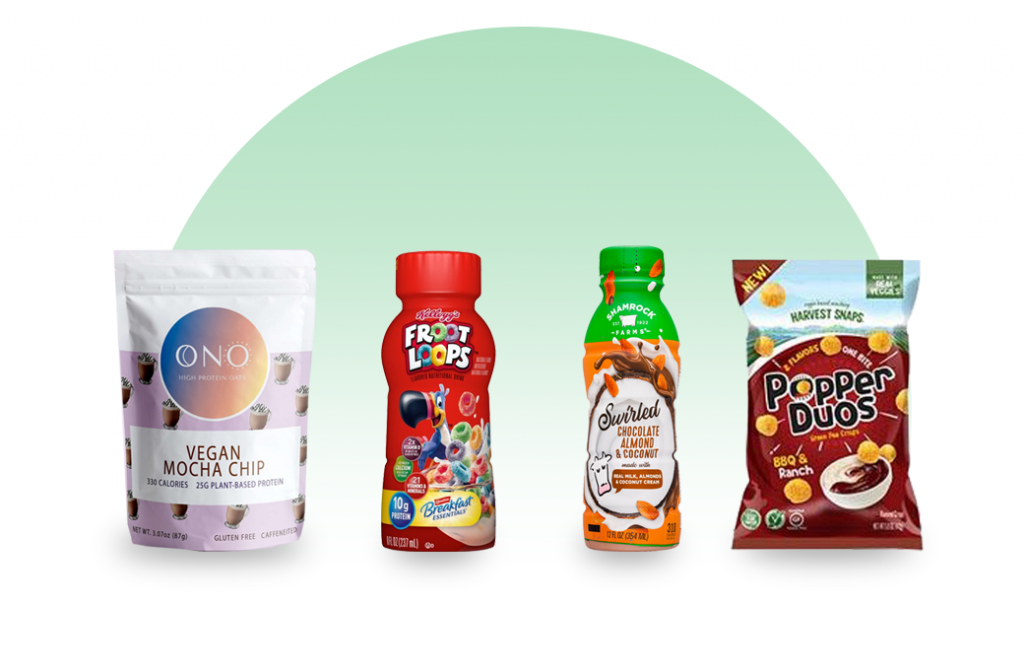 Taste the Trend!
Try one of our natural, non-GMO flavors today! Available in both liquid and powder form.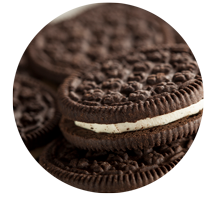 Cookies N' Cream
Milky cream and brown, chocolate cookie notes pair to recreate this childhood classic.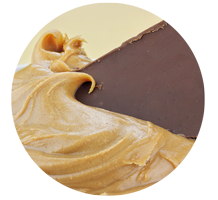 Peanut Butter Chocolate
Sweet, creamy peanut butter and rich chocolate notes blend in this classic pairing.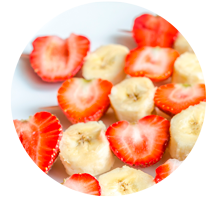 Strawberry Banana
A balanced pairing of fresh strawberry and ripe banana notes.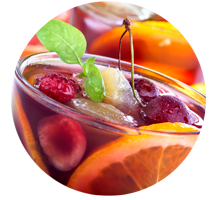 Fruit Punch
A sweet combination of fruits including orange, cherry, lemon, lime, and pineapple.
Flavorchem specializes in the creation and manufacturing of flavor, color, and ingredient solutions. Request a sample or let us know how we can help you customize a flavor for your product, contact us today!