November 19, 2020

The clean and natural movement put the spotlight on essential oils and now amidst the global pandemic, products featuring EOs are surging in popularity. From fine fragrance to all-purpose cleaners, the global essential oil market is expected to reach USD 14.1 Billion by 2026, growing at a compound annual growth rate (CAGR) of 9.3% from 2020 to 2027 according to Facts & Factors.
EOs in Air Care
Major household brands like Air Wick started incorporating EOs into their products, promoting a "relaxing workspace or a peaceful home environment" with a variety of fragrances made from essential oils. Meanwhile, trendy brands like Wndrmade use a complex blend of 100% pure, wild, and organic essential oils that appeal to mindful consumers seeking all-natural fragrances and EO classics.
Trendsetters: Air Wick Vanilla & Pink Papaya Scented Oil, Wndrmade PCHL Candle, Project 62 Neroli Ylang Ylang + Eucalyptus Room Spray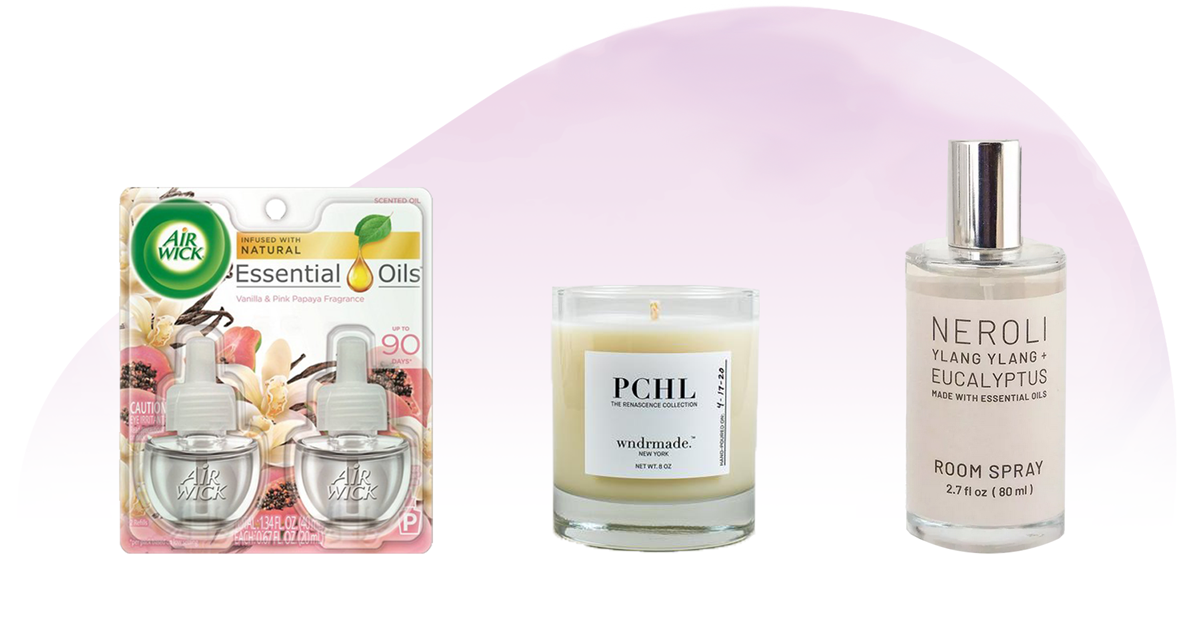 EOs in Personal Care
Personal care brands are harnessing the power of plant actives and aromatherapy benefits in new product launches. Public Goods, a direct-to-consumer brand, offers personal care products "powered by a blend of essential oils to nourish and cleanse your hair [and skin], rather than using harsh detergents and chemicals that will strip and erode it." Taos Aer's artisanal essential oil deodorant scents are made with 100% naturally-derived ingredients that "honor your body with integrity, reliable performance, and clean formulations."
Trendsetters: Public Goods Shampoo, Taos Aer Palo Santo Blood Orange Deodorant, Jo Malone Lavenderland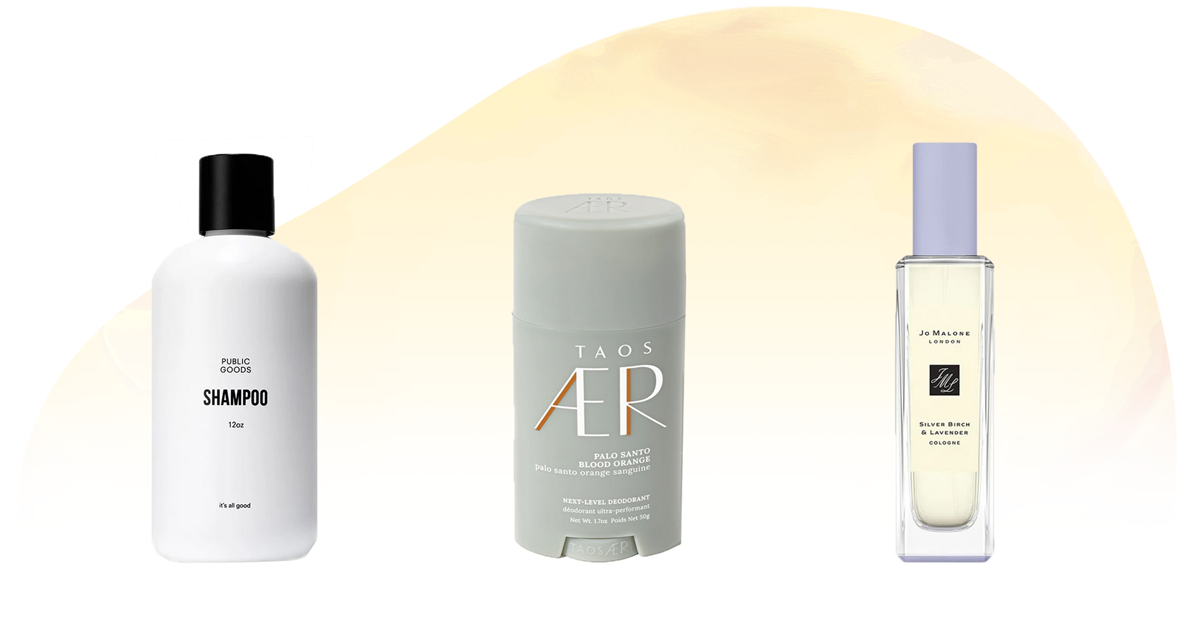 EOs in Home Care
Laundry detergents, all-purpose cleaners, and even hand soaps are utilizing essential oils, with 39.8% of essential oils ending up in home use applications according to Grand View Research. The inclusion of essential oils is typically accompanied by suggested aromatherapy benefits. The most popular essential oil, orange oil, now accounts for approximately 23% of the essential oil market by volume according to Trusted Business Insights.
Trendsetters: Gain with Essential Oils, Humble Suds All Purpose Cleaner, Young Living Lushious Lemon Foaming Hand Soap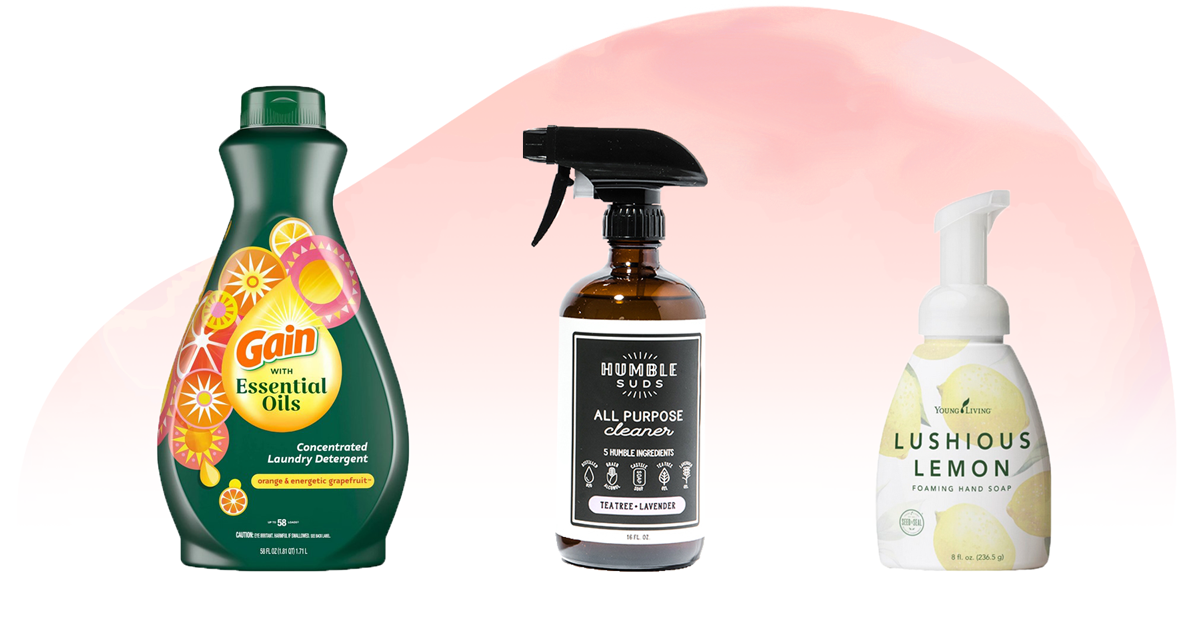 Try these fragrances infused with essential oils from our new hand soap collection!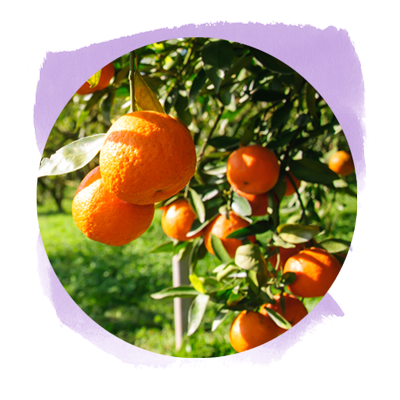 Orange Citrus Fragrance
Energizing citrus notes and garden geranium warmed with a spicy undercurrent of ginger.
Featured EOs: Lemon, Ginger, Orange, Coriander, Geranium, Bergamot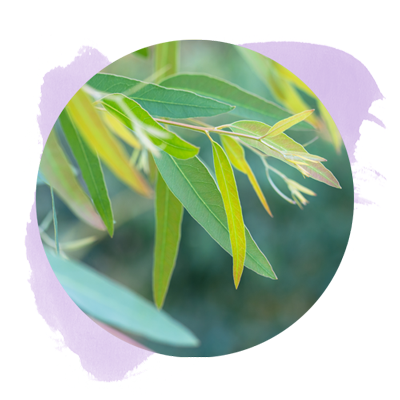 Eucalyptus Mint Green Tea Fragrance
An herbal medley of spearmint, eucalyptus and sage infuses green tea with a sense of spa-like relaxation
Featured EOs: Cornmint, Eucalyptus, Spearmint, Sage, Peppermint, Clove Leaf, Bergamot, Lavender, Geranium, Basil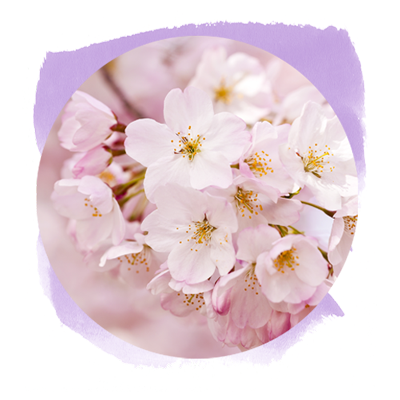 Cherry Blossom Fragrance
Dewy notes of effervescent pink cherry blossom and crisp apple warmed with amber woods
Featured EOs: Orange, Ylang Ylang