The Hottest Flavor Trends in Summer LTOs
June 22, 2023 | TRENDS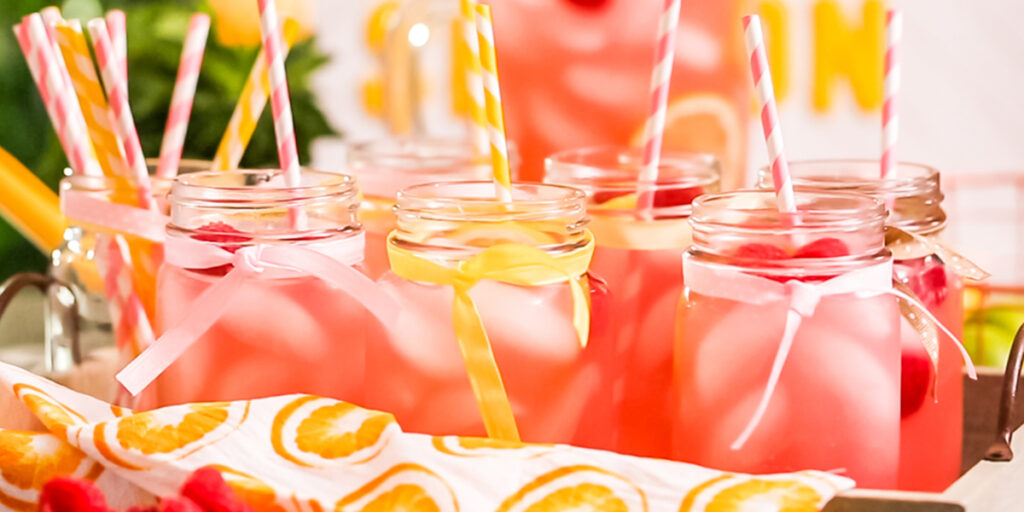 Summer has arrived with a series of new limited-time offerings that are refreshing menus and creating an urgency to purchase. Consumer desire for novelty has seasonal flavor trends pointing to elevated summer sips, nostalgia, and indulgence. Here's everything you need to know about this summer's newest releases!
Lemonade Revival
Lemonade has long been associated with summertime, but this sweetened beverage staple is getting a renewed boost across product categories. Inspired by lemonade varieties, Sour Patch Kids' Lemonade Fest delivers a sour then sweet taste in flavors like strawberry lemonade, blue raspberry lemonade, and cherry lime lemonade. Smoothie King, along with Salad and Go, created refreshing flavor fusions in their latest LTOs: X-Treme Watermelon Lemonade and Blueberry Basil Lemonade, respectively.
Trendsetters: Sour Patch Kids, Smoothie King, Salad and Go, Swoon, Extra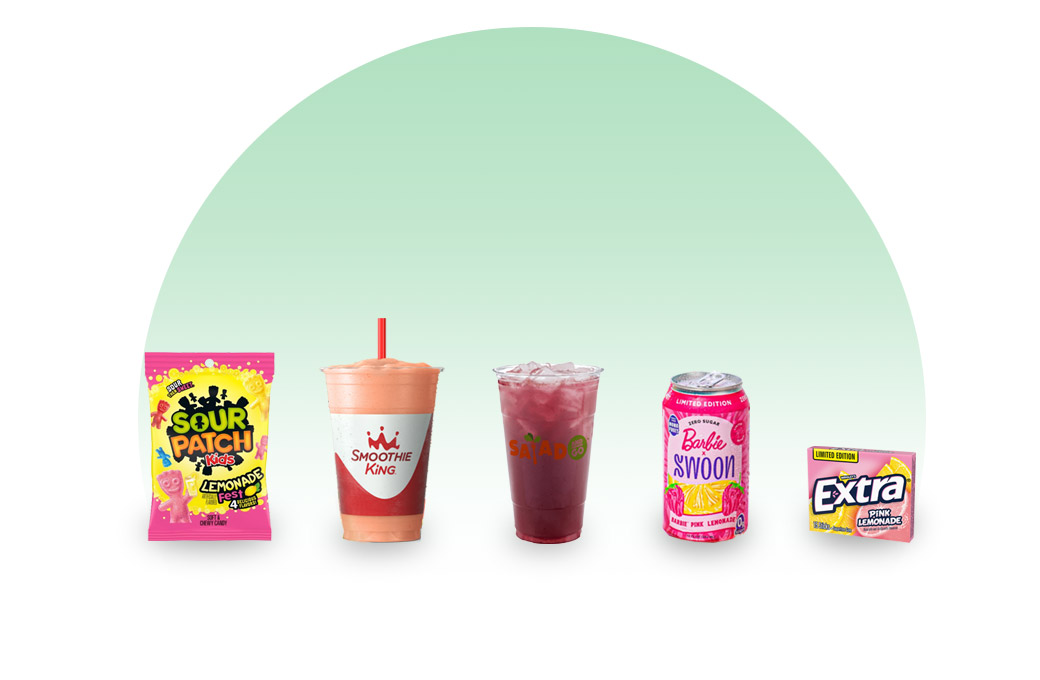 Nostalgic Treats
Brands are reimaging classic treat flavors that bring back memories of summer. Vizzy Hard Seltzer introduced limited-edition Orange Cream Pop; Twisted Tea's summer beverage party pack includes Rocket Pop, combing flavors lemon-lime, cherry, and blue raspberry, while Kit Kat paid homage to the churro in their newest bar. Consumers can cool off with Blue Bell's Dr. Pepper Float and Ben & Jerry's Ice Cream Sammie frozen novelties.
Trendsetters: Vizzy Hard Seltzer, Twisted Tea, Kit Kat, Blue Bell, Ben & Jerry's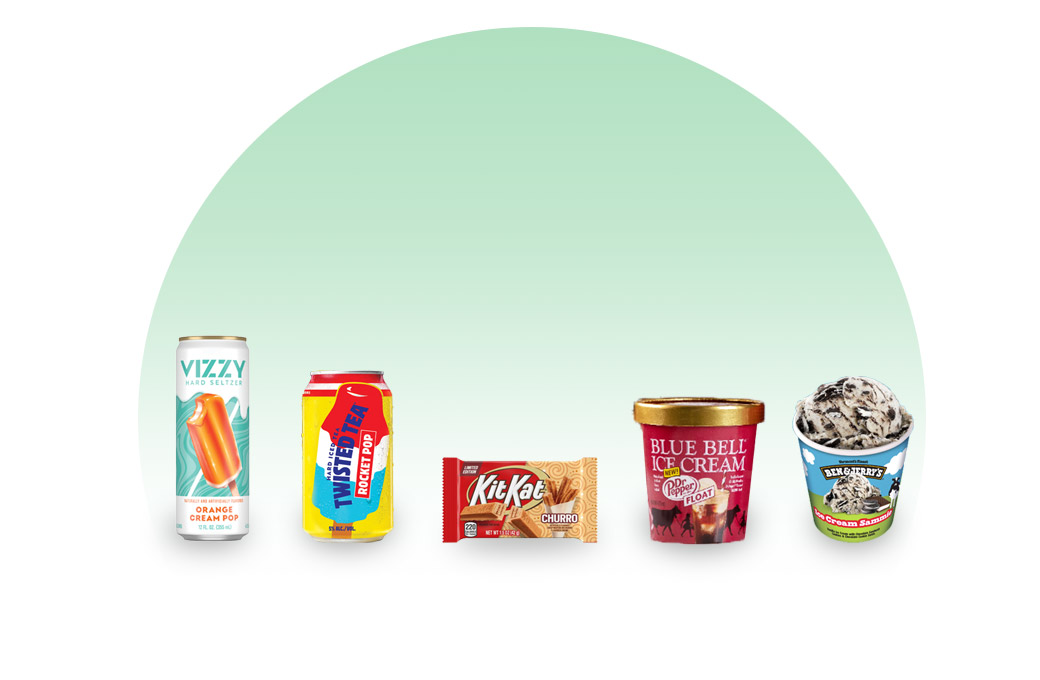 Chocolate Craze
To dial up the indulgence this summer, brands are innovating with decadent chocolate flavors and confectionery inclusions. Crumbl Cookie's rotating menu included Dirt Cake, a chocolate cookie featuring cookies and cream crumbs, fudge chocolate frosting, chocolate streusel, and a gummy worm. Dairy Queen's Summer Blizzard Menu showcased chocolate creations such as the Peanut Butter Puppy Chow and Oreo Brookie Blizzard. Starbucks' Chocolate Java Mint Frappuccino LTO blends chocolate and mint flavors, finished with a mocha sauce layer and a chocolate cookie mint sprinkle topping.
Trendsetters: Crumbl Cookies, Dairy Queen, Starbucks, Sprinkles, Tim Horton's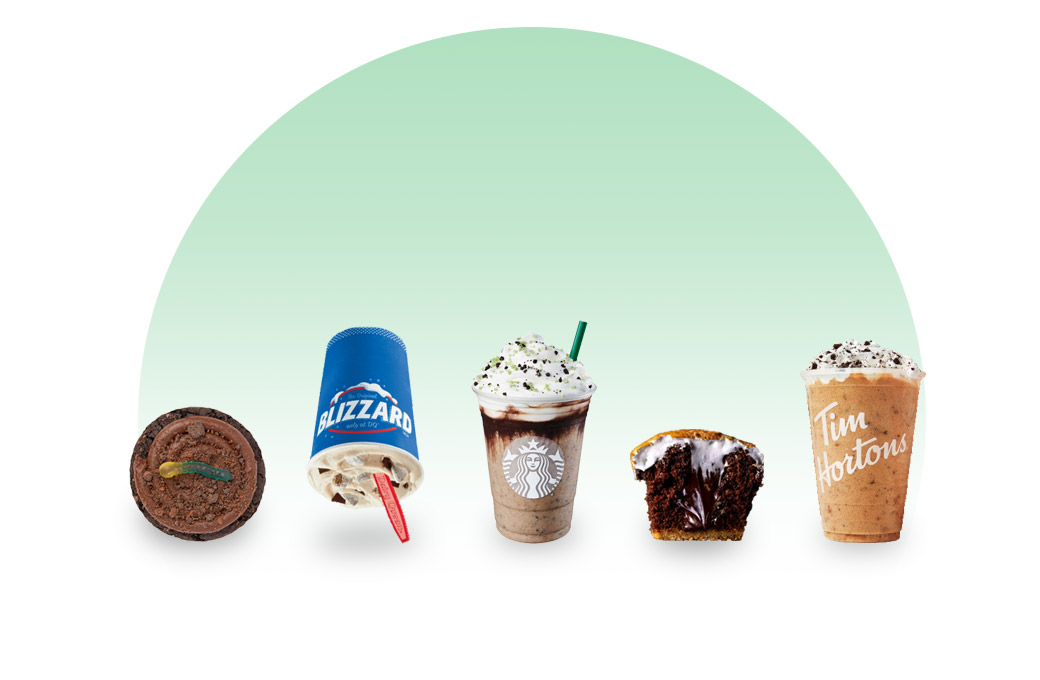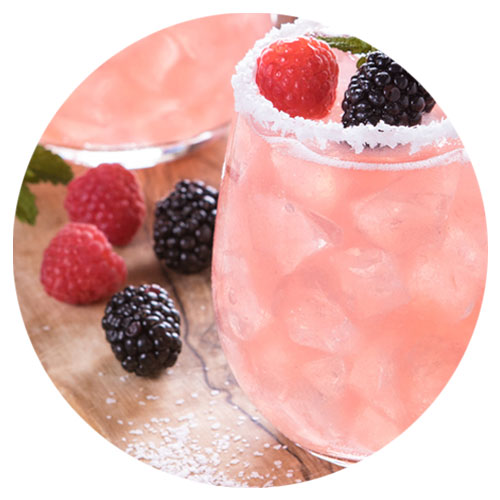 Lemonade Revival
Wildberry Lemonade
Wildberry fusion of strawberry, raspberry, and cherry notes, rounded out with fresh lemon.
Natural, Non-GM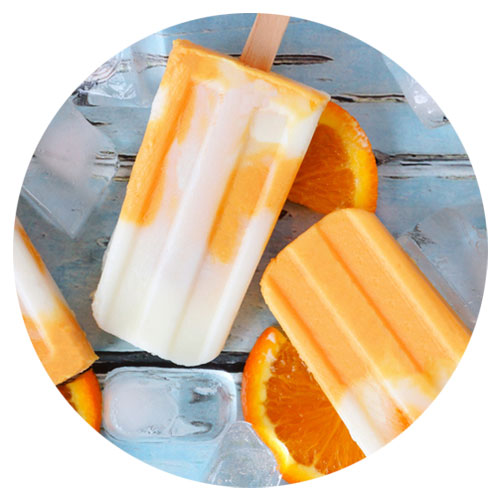 Nostalgic Treats
Orange Cream
Fresh and juicy citrus orange with a creamy, sweet, vanilla finish.
Natural, Non-GM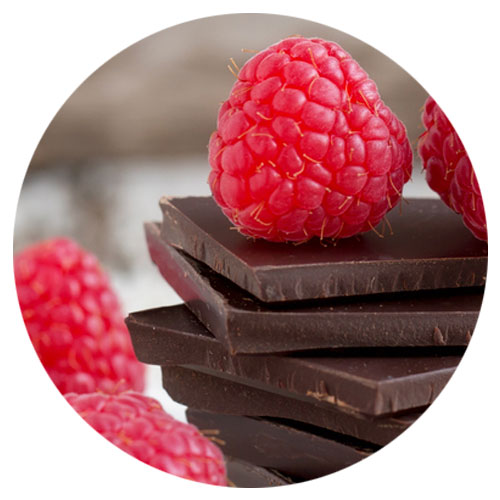 Chocolate Craze
Chocolate Raspberry
Fruity and floral raspberry blend with an indulgent layer of rich chocolate.
Natural, Non-GM
Flavorchem and Orchidia specialize in the creation and manufacturing of flavor, color, and ingredient solutions.