The Next Wave of Functional Food & Drink
January 26, 2023 | TRENDS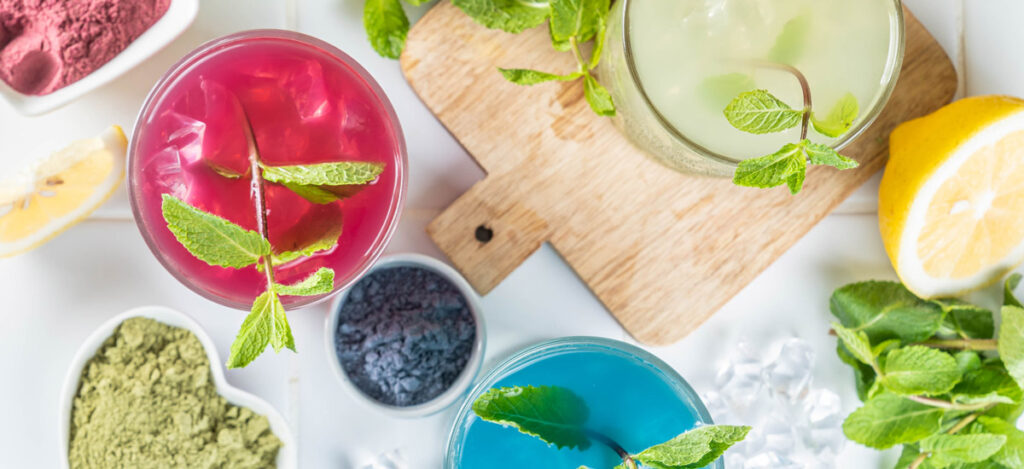 Food and beverage brands are embracing consumers' efforts to balance health and wellness by expanding functional innovation. The demand for functional foods will drive a vast area of growth in the industry with the market expected to grow at a CAGR of 8.5% through 2030. Discover three of the top food and drink functional benefits to watch for in 2023.
Immunity
Immune support claims have been on a steady uptick since 2020, increasing 24% in global launches, as brands incorporate benefits across categories. Protekt launched a liquid immunity beverage enhancer to support optimal health; Remedy Organic's new wellness shot line for improved immunity is available in varieties Heal, Protect, Energize, and Digest, and Bouchard's Probiotic Chocolates contain 1 billion live probiotic cultures per piece to enhance immune health.
Trendsetters: Protekt, Remedy Organics, Bouchard Chocolate, MOXY, Health-Ade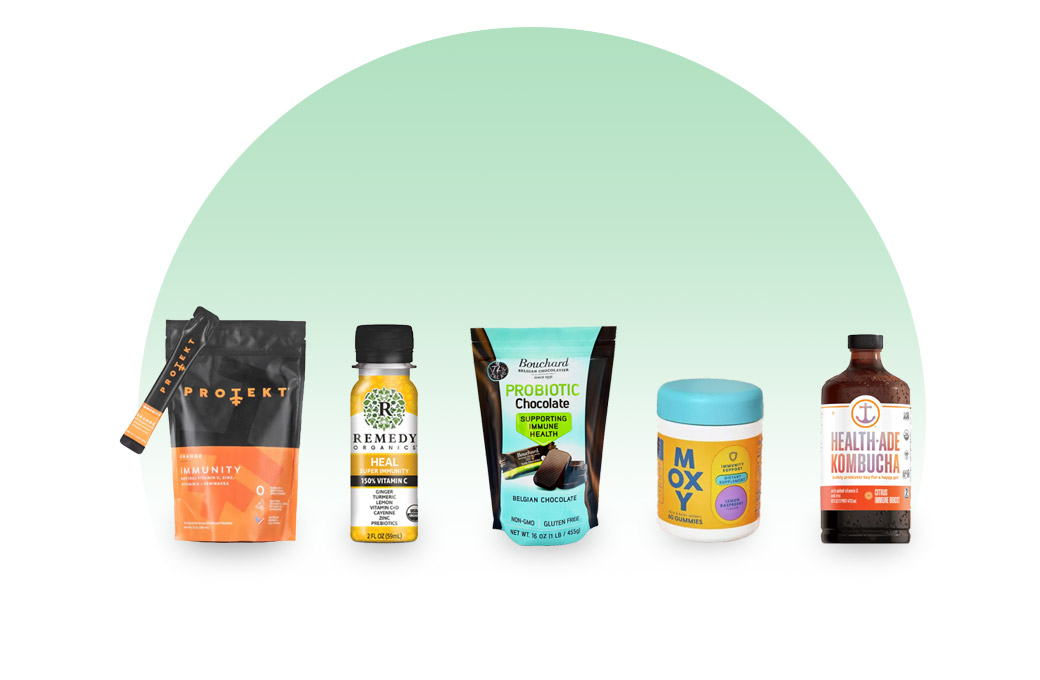 Energy
According to Mintel, 56% of consumers are interested in better-for-you products with energy claims. A growing number of launches are diversifying energy benefits to include other areas of functionality, such as digestion and mental acuity. Lola Snacks Energy Bars comprise pre– and probiotics for a healthy gut and sustained energy; MatchaKo's Matcha Lemonade includes L-Theanine for increased energy and focus, and Glow Sparkling Energy features electrolytes and amino acids for immune support.
Trendsetters: Lola Snacks, MatchaKo, Glow, Outshine, Super Coffee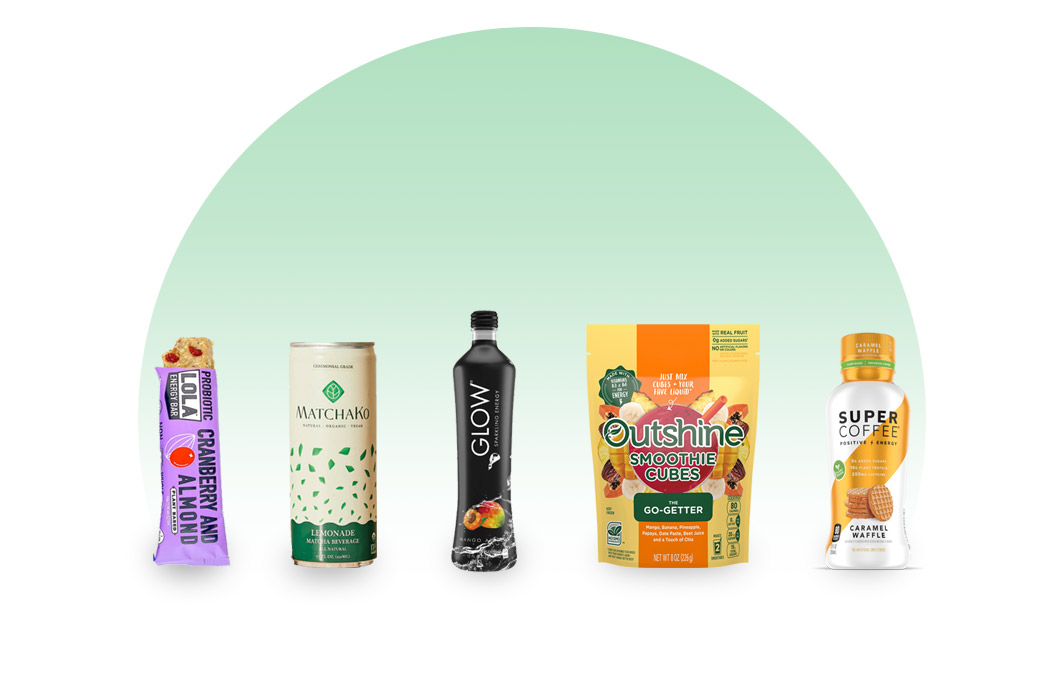 Beauty
Food and drink products that support skin, hair, and nails are becoming popular among consumers and an area with vast opportunity for brands. Toodaloo Turning Heads Adaptogenic Trail Mix blends a rich cacao mix of sprouted nuts, seeds, superfruits, and botanicals to support skin health. Collagen is gaining traction as a trendy ingredient found in beauty-enhancing launches like Care Bubbles Vegan Collagen beverage and Ultima Replenisher's Beauty Collagen + Electrolytes Hydration Drink Mix.
Trendsetters: Toodaloo, Care Lab Divas, Ultima Replenisher, Great Lakes Wellness, Oh Good!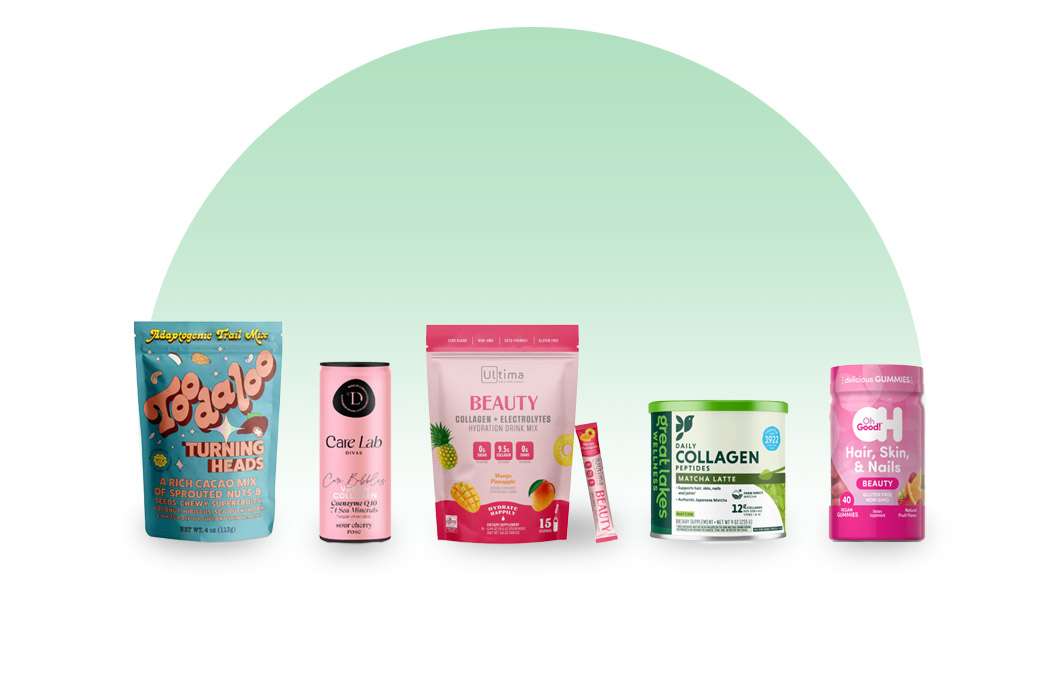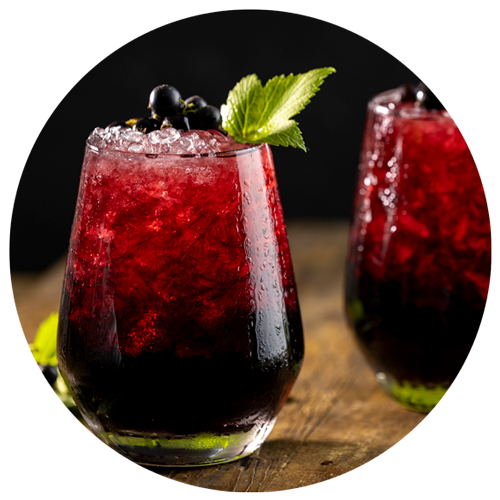 Black Currant
Berry flavor with sweet, fruity, and ripe notes ideal for beverages, gummies, and wellness nutrition.
Natural, Non-GM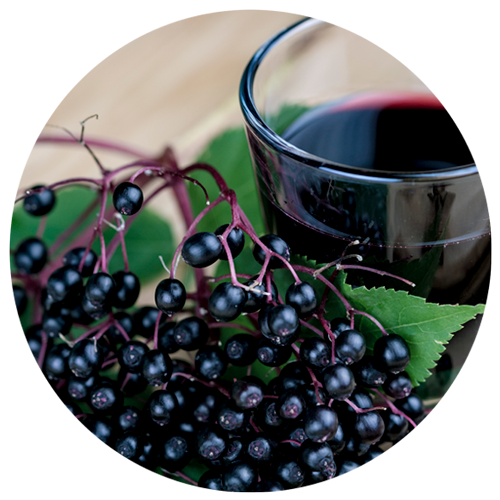 Elderberry
Fruity, floral, and flavorful. Balanced pairing between ripe wild berry and floral apple notes.
Natural, Non-GM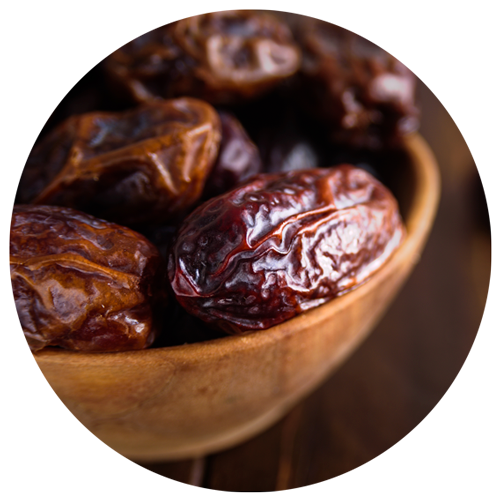 Date
Sweet, dried fruit and caramellic flavor with a blend of berry and spice notes.
Natural, Non-GM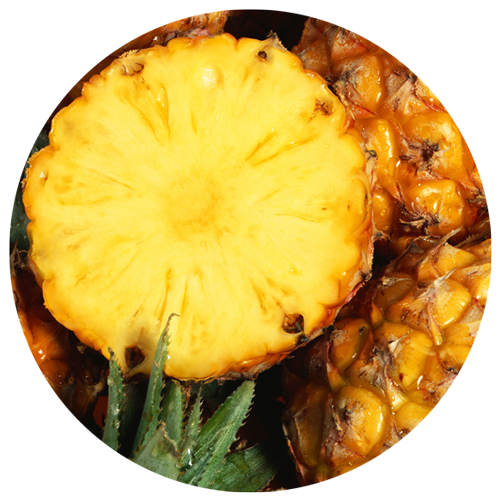 Pineapple
Juicy, sweet, and bright notes elevate the taste experience for this feel-good fruit.
Natural, Non-GM
What's the next big food trend?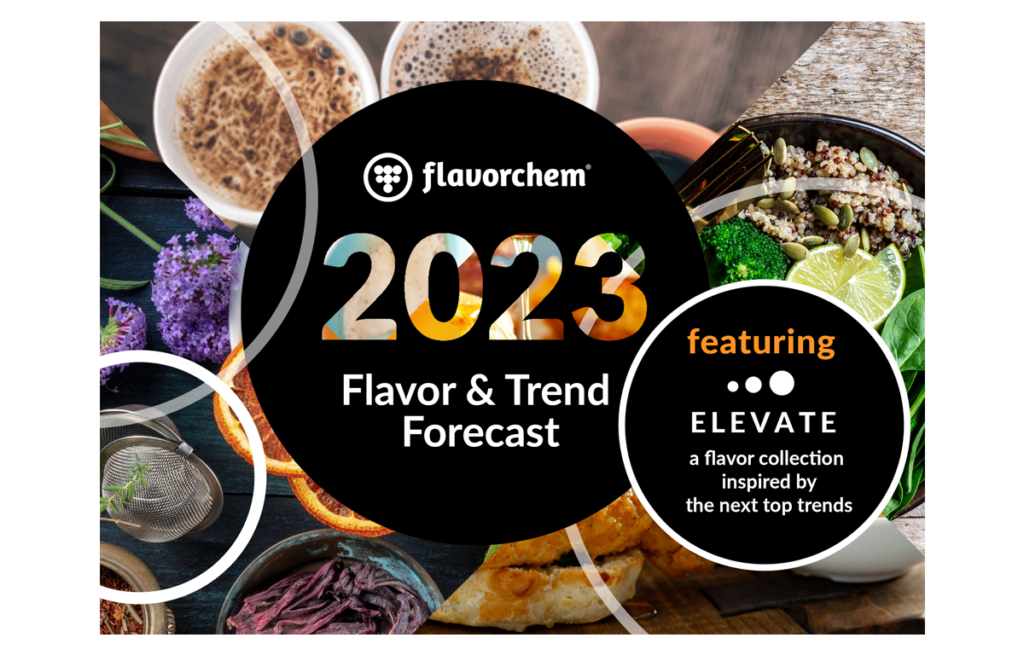 Request a full copy of our 2023 Flavor & Trend Forecast to find out!
Flavorchem specializes in the creation and manufacturing of flavor, color, and ingredient solutions.