The Next Wave of Plant-Based Ingredients
August 30, 2022 | TRENDS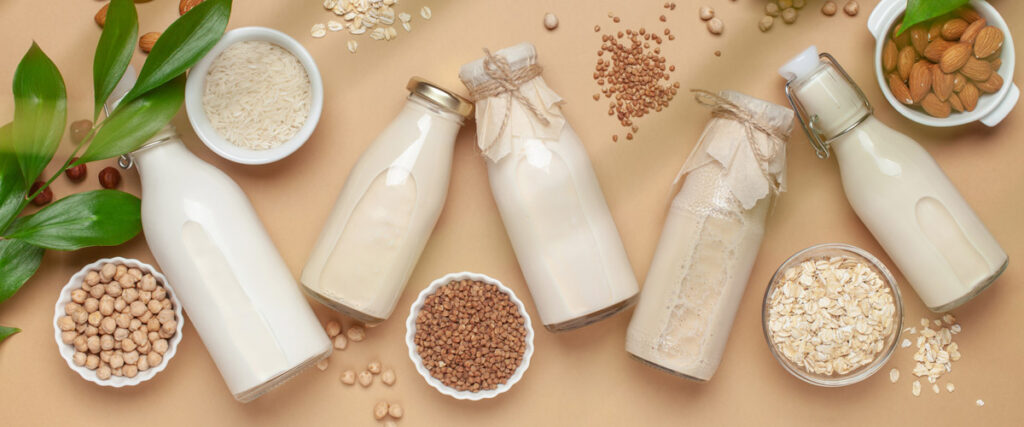 Consumers are fully embracing plant-based foods as the market continues to evolve with new products and categories. Brands are meeting consumer demand by developing everything from planet-friendly sweets and health-conscious snacks to upcycled beverages and functional coffees. Read on to discover the latest wave of plant-based ingredients fueling innovation within the space.
Plant-Based Milk
Maintaining the largest share in plant-based foods, plant-based milk alternatives have reached $3.1 billion in U.S. sales as the category propels forward with innovation. Brands are leveraging oat milk's popularity with an array of products including oat milk lattes and creamers, chocolate bars, gelato, and yogurt. Consumer interest in plant protein and sustainability has put upcycled barley in the spotlight with barley milk launches from Golden Wing and Airship.
Trendsetters: Gelato Boy, Verve Coffee, Golden Wing, H!P Chocolate, Airship Coffee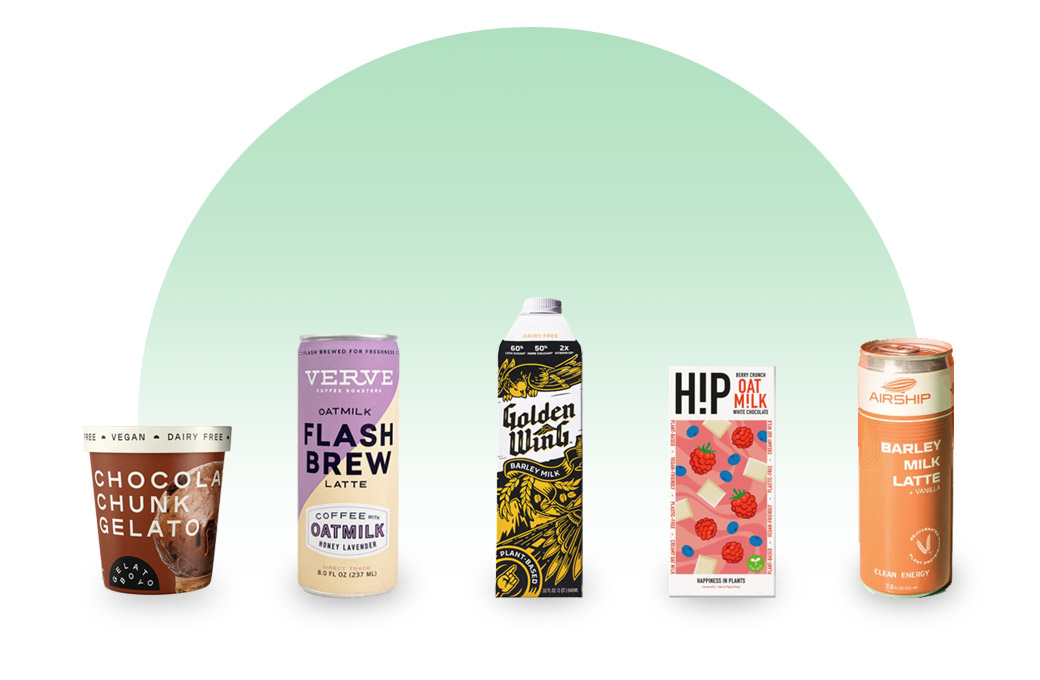 Alternative Flours
Alternative flours are gaining traction in the baked goods, snack, and mixes space as consumers shift to grain-free options that contain added protein, fiber, and other nutrients. Innovative launches from Duncan Hines, Pamela's Products, and Tutti Gourmet feature coconut flour, PeaTos' Spicy Nacho Chips contain pulse flour, and Renewal Mill's Matcha Chip Cookie Mix includes okara flour. Acorn, banana, and legume flours are projected to be the next up-and-coming alternative flour ingredients.
Trendsetters: Renewal Mill, Pamela's Products, Tutti Gourmet, Duncan Hines, PeaTos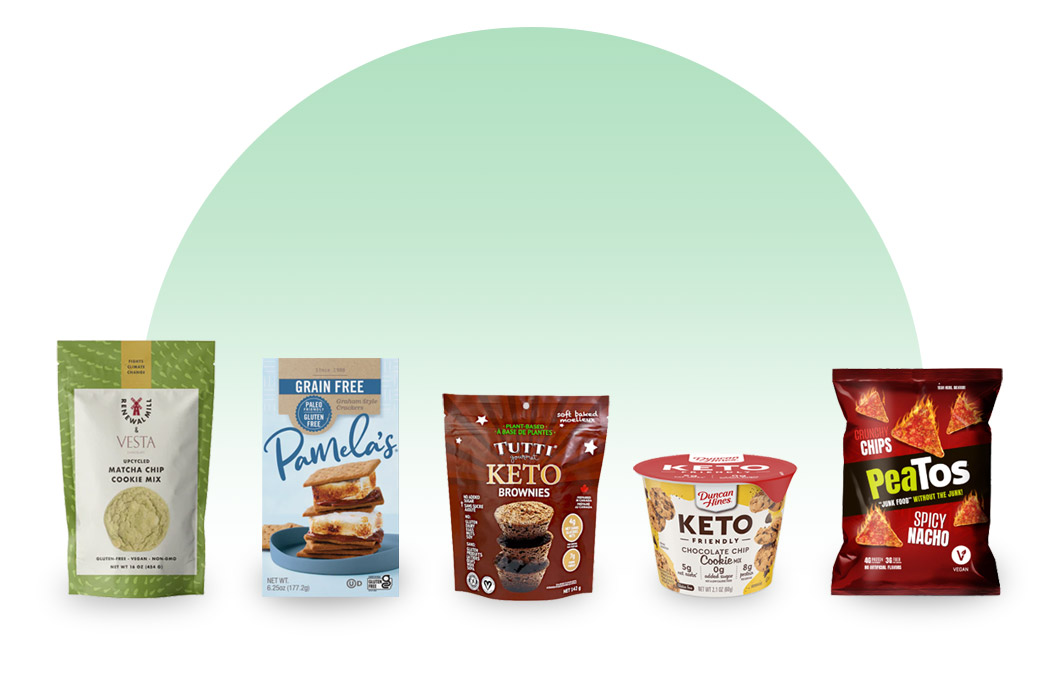 Seeds
Pumpkin, sunflower, hemp, chia, and flax seeds are emerging in plant-based products thanks to their unique taste profiles, versatility, and better-for-you benefits. Guud's Athlete Fuel Modern Muesli contains pumpkin and flax seeds for sustained energy, Pear Basil Chia Juice by Pressed includes chia seeds for added potassium, and Laird Superfood's Protein Bar features protein from peas, hemp seeds and pumpkin seeds along with adaptogens:
chaga and lion's mane.
Trendsetters: guud, Pressed, Laird Superfood, Simple Mills, OWYN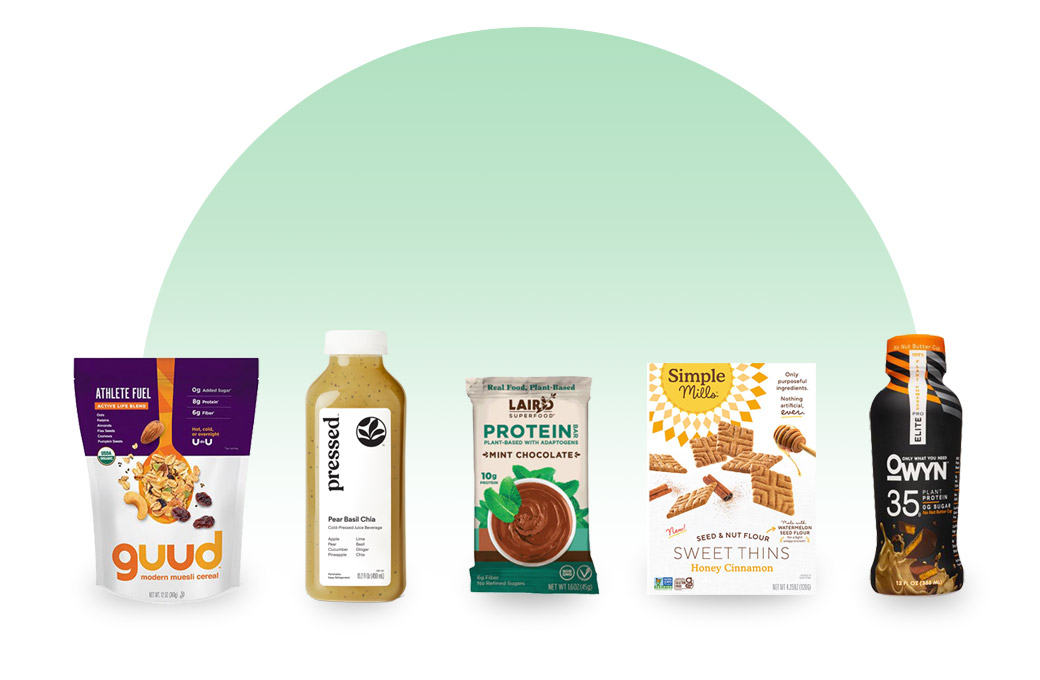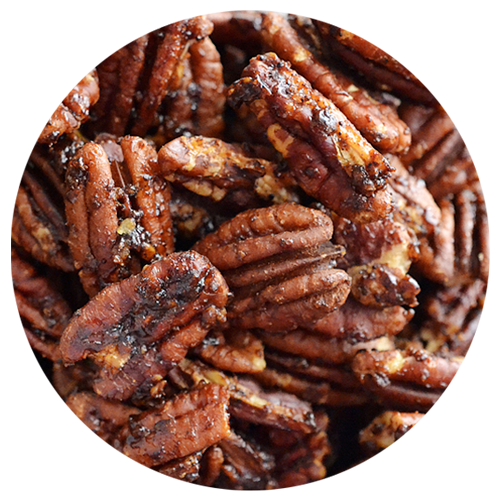 Cinnamon Pecan
Add the delicious combination of our cinnamon and pecan type flavors to any plant-based bar. snack, or sweet treat for a warm and comforting taste experience.
Natural, Non-GM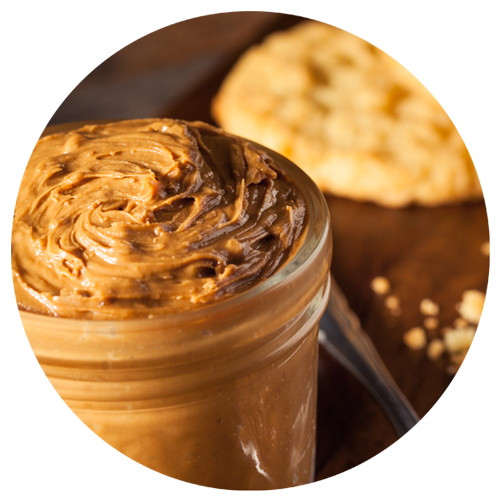 Cookie Butter
Rich and creamy with a hint of spice, our indulgent cookie butter flavor type is an elevated take on the popular speculoos shortbread cookie. Natural, Non-GM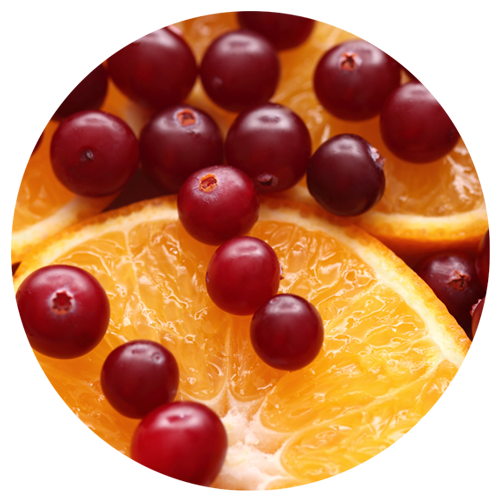 Cranberry Orange
Our cranberry orange type flavor features fruity and citrus notes that are the perfect fall addition to any plant-based application. Natural, Non-GM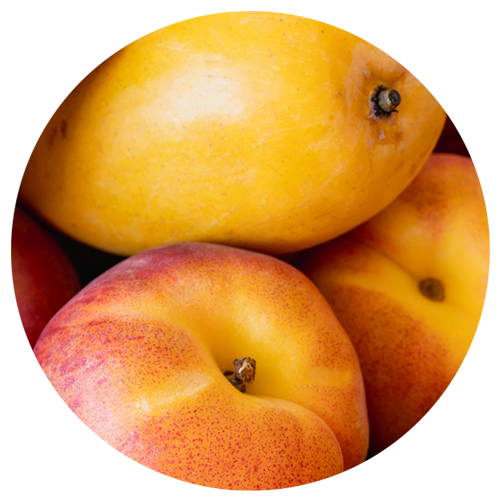 Peach Mango
Let your taste buds escape to the tropics with our sweet and creamy peach mango type flavor combination. Natural, Non-GM
Flavorchem specializes in the creation and manufacturing of flavor, color, and ingredient solutions. To request samples from the collection, reach out to your Sales Representative or use our website to
contact us today!