Top Fall Flavors Driving Seasonal Innovation
September 29, 2022 | TRENDS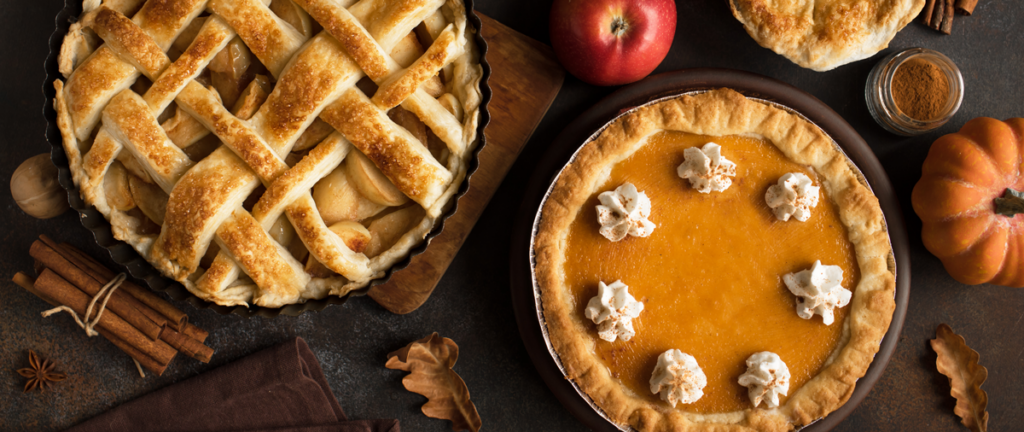 As consumers swap their sandals for sweaters, fall-themed flavors are picking up speed. According to Datassential, operators are releasing more LTOs this year than last year, with 54% calling these menu items a central part of their business. From novel launches to returning favorites, here is a look at our top autumnal picks that consumers can enjoy this season.
Pumpkin Spice Season
Brands are bringing pumpkin spice back as a surge of festive pumpkin flavors hit shelves and menus. Yerbaé debuted a pumpkin spice-flavored plant-based energy drink and Nature's Bakery released a Pumpkin Spice Fig Bar with hints of cinnamon, nutmeg, and pumpkin. Ziggi's Coffee pumpkin lineup includes Pumpkin Pie Latte, Spicy Pumpkin Chai and Chocolate Chip Pumpkin Bread.
Trendsetters: Yerbaé, Nature's Bakery, Ziggi's Coffee, Jeni's, Duncan Hines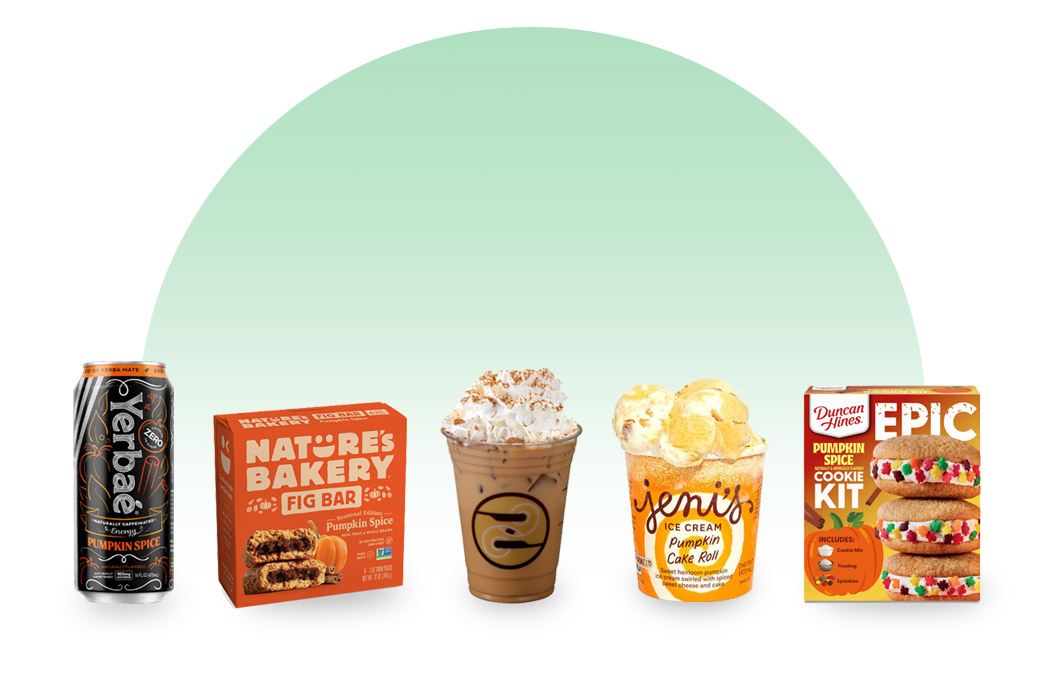 Maple Indulgence
Step aside pumpkin, sweet brown flavor profiles featuring maple are showing strong performance as fall LTOs. Tim Horton's introduced Creamy Maple Pecan Donut to its menu; the donut is dipped in maple fondant, topped with praline pecans, and drizzled with chocolate. Lolli & Pops rereleased their caramel corn with a maple bourbon twist, Candy Club released Maple Toffee Peanuts and Nut Clusters, and Cold Stone's Brown Sugar Cookie Dough Sensation is their latest fall offering.
Trendsetters: Tim Horton's, Lolli & Pops, Candy Club, Cold Stone Creamery, Silk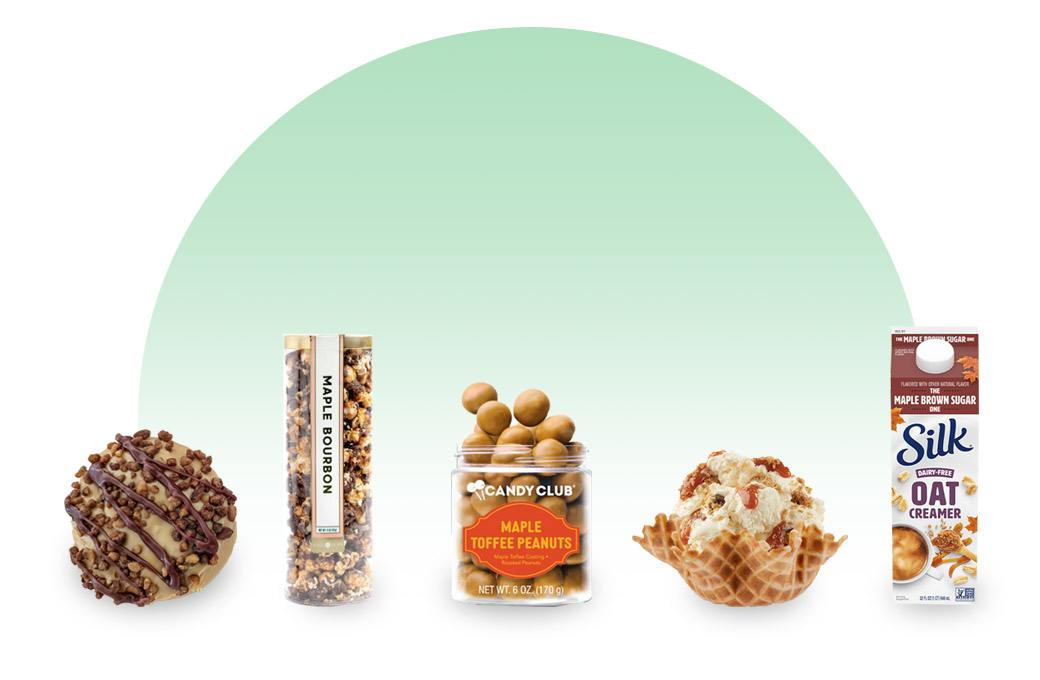 Fall Fruit
While indulgent flavors are often tied to seasonal excitement, fall fruits such as apples, cranberries, and pears remain popular choices for LTOs. Spindrift unveiled their first-ever seasonal offering, Spiced Apple Cider, for their sparkling water and hard seltzer line while Starbucks' added oat milk to this year's Apple Crisp Macchiato. Brands like Dunkin' are turning to blood orange for a fresh take on citrus, a flavor that's grown 18% on menus over the last four years, in their newest Blood Orange Refresher.
Trendsetters: Spindrift, Starbucks, Dunkin', MyMochi, Williams Sonoma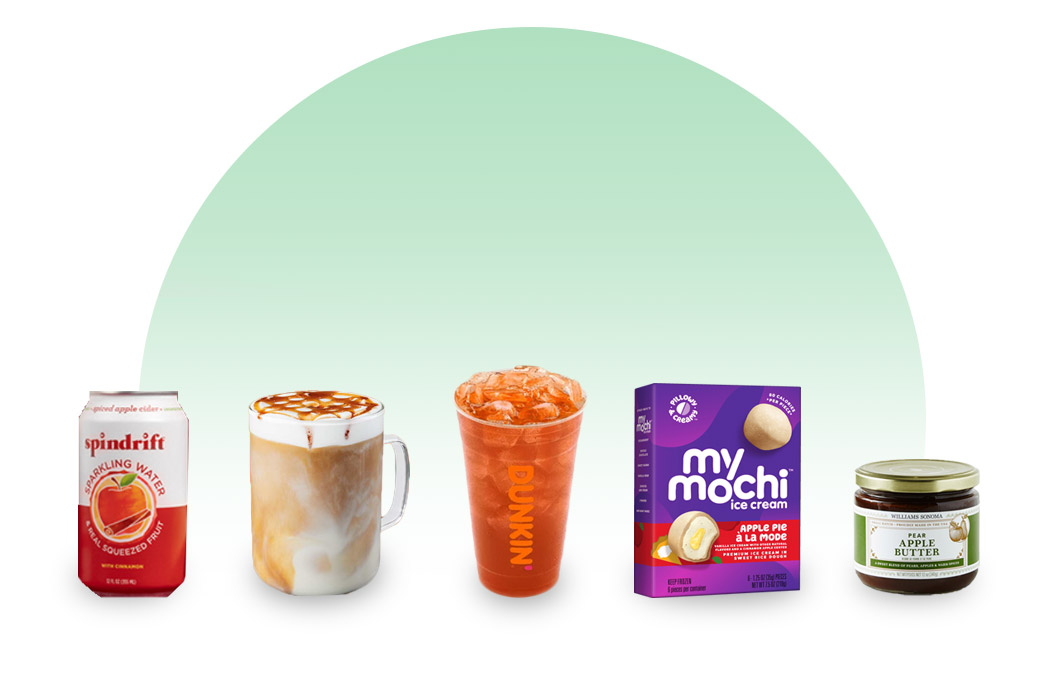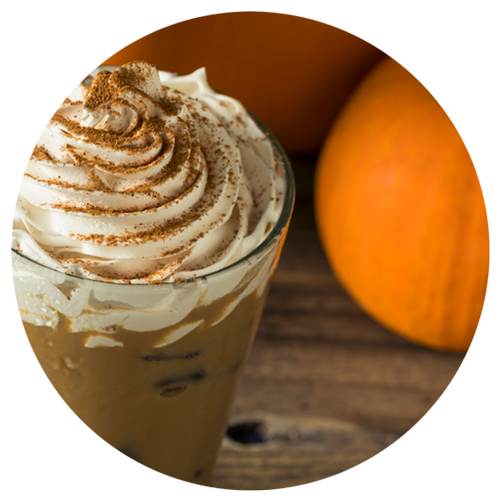 Maple Pumpkin Spice
Our Maple Pumpkin Spice type flavor is an elevated twist on two classic fall flavors that features notes of maple, warm spices, and a hint of pumpkin.
Natural, Non-GM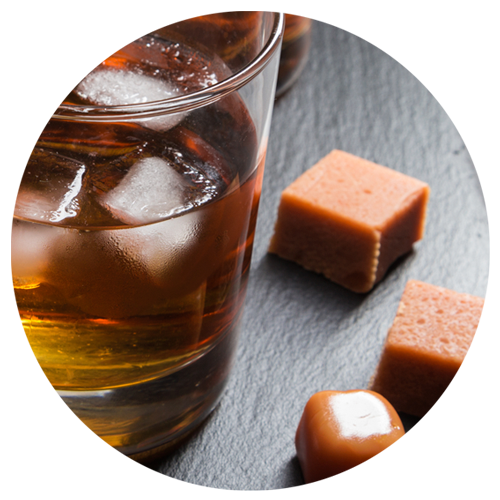 Bourbon Caramel
Our Bourbon Caramel type flavor blends the premium taste profile of a cocktail staple with the indulgent, buttery taste of caramel in this trendy mashup.
Natural, Non-GM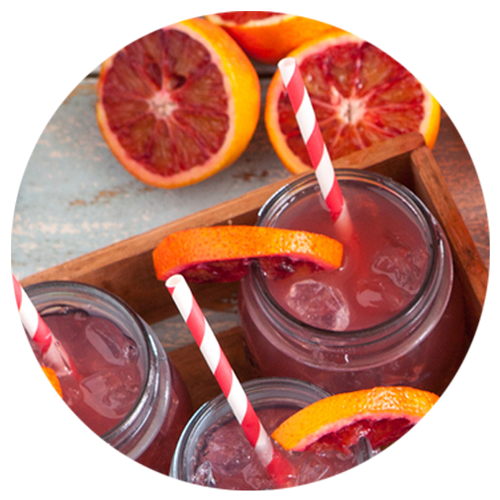 Blood Orange
Our Blood Orange extract is sweet and juicy, fresh and pulpy, and has a fruity aroma similar to tangerine.
Natural, Non-GM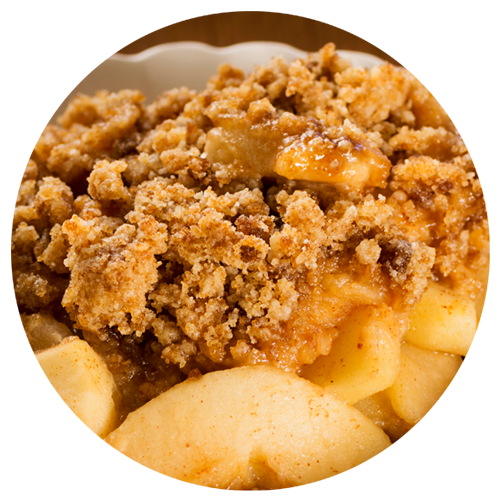 Apple Crisp
Our Apple Crisp type flavor is sure to bring back nostalgic memories of warm apple pie with fruity, sweet, toasted, and cinnamon notes.
Natural, Non-GM
Flavorchem specializes in the creation and manufacturing of flavor, color, and ingredient solutions. To request samples from the collection, reach out to your Sales Representative or use our website to
contact us today!