Top Flavor Trends Brewing in Coffee
May 24, 2023 | TRENDS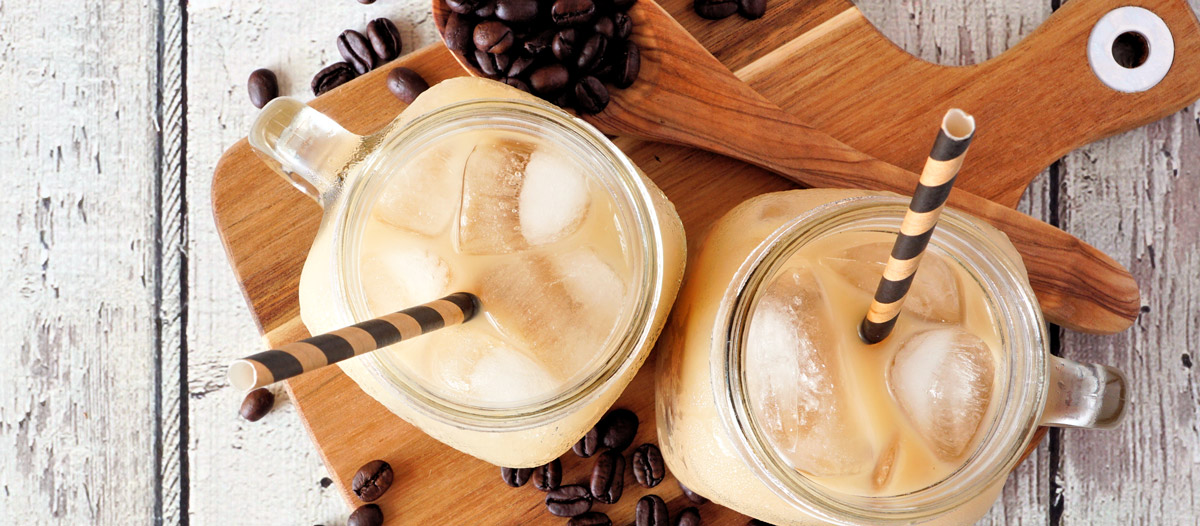 Coffee brands are experimenting with premium flavors to inspire new menu ideas and drive consumer purchases. With 75% of global consumers wanting to discover new flavors, flavor variety is key and highlights the emphasis to remain innovative around flavor offerings. Here is a sneak peek into the top flavor trends brewing in coffee that inspired the launch of our exclusive flavor collection, The Coffeehouse Collection.
Floral Fusion
Floral flavors continue to drive beverage trends by providing consumers with new taste experiences that offer a fresh twist. Lavender, rose, hibiscus, and cardamom are indexing higher on spring menus this year as brands seek to maintain seasonal excitement. Peet's Coffee focused on plant-based options for their spring menu, which includes a Lavender Vanilla Almond and Cold Brew Oat Latte. The Coffee Bean & Tea Leaf uses cardamom syrup in their new Cardamom Cold Brew while Enroot's Sparkling Cold Brew Tea features a floral fusion of Raspberry Mint.
Trendsetters: Peet's Coffee, The Coffee Bean & Tea Leaf, Enroot, PJ's Coffee,
Collectivo Coffee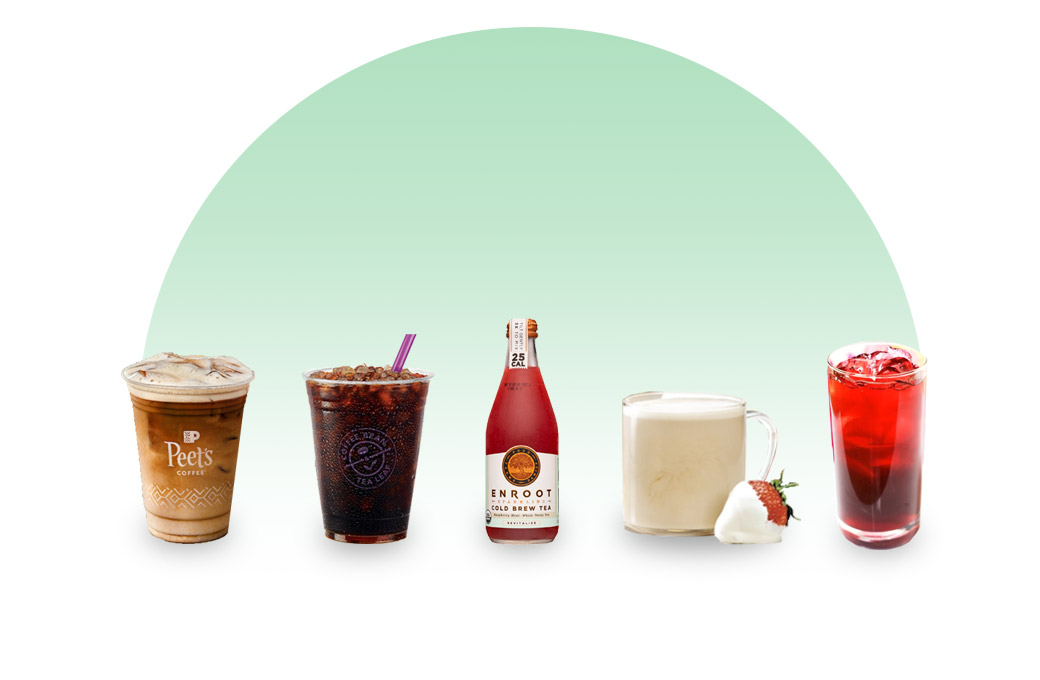 Asian Influence
Popular flavors and ingredients from Asia are emerging in worldwide launches across the coffee and tea space. As consumer demand for authentic global cuisine grows, milk tea blends from Southeast Asia, along with flavors matcha, chai, taro, mochi, ube, and black sesame are infiltrating the market. North American brands Joyba, Bobobam, and Tea Drops have embraced flavorful bubble tea, a tea mixed with milk or fruits and chewy tapioca pearls, in ready-to-drink and pour-over formats.
Trendsetters: Joyba, Bobobam, Tea Drops, Honest to Goodness, Reborn Coffee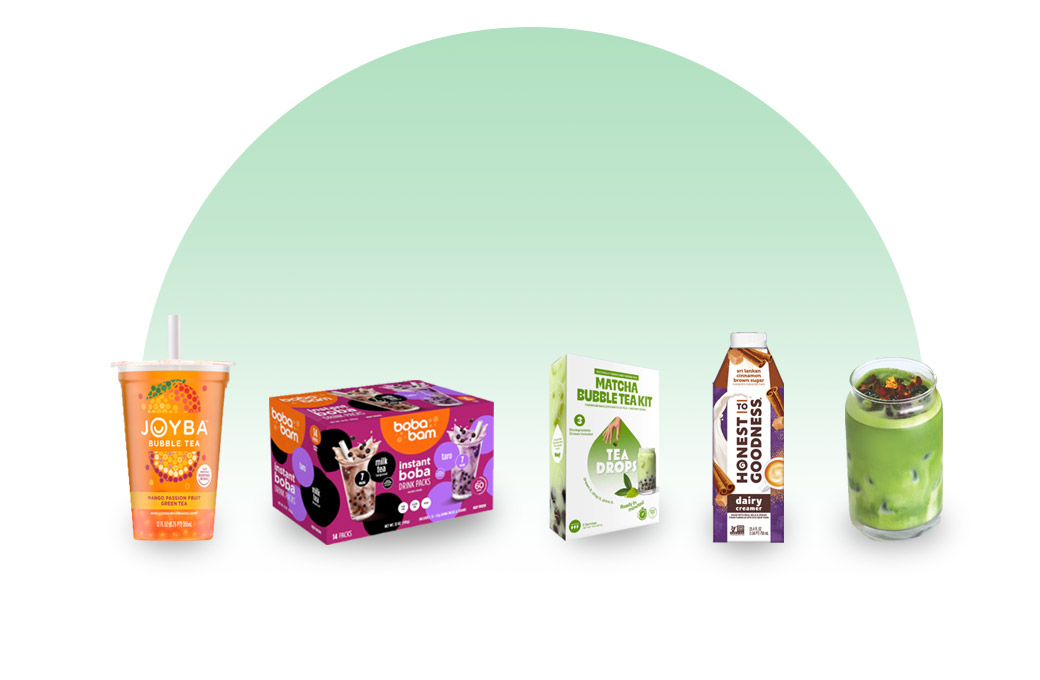 Multi-Functional Vitamins
Indulgent flavors featuring strawberry dessert profiles are surging in a series of new product lineups. Starbucks' Strawberry Pie Cream Frappuccino in Hong Kong, Caribou Coffee's Strawberry Shortcake Cake Pop, and McDonald's Strawberry Shortcake McFlurry appeal to treat seekers and elevate everyday enjoyment for consumers. As one of the fastest growing flavors in the sweets category, Strawberry & Cream is entering the beverage space with launches from Rebbl and Chupa Chups.
Trendsetters: Starbucks, Caribou Coffee, McDonald's, Rebbl, Chupa Chups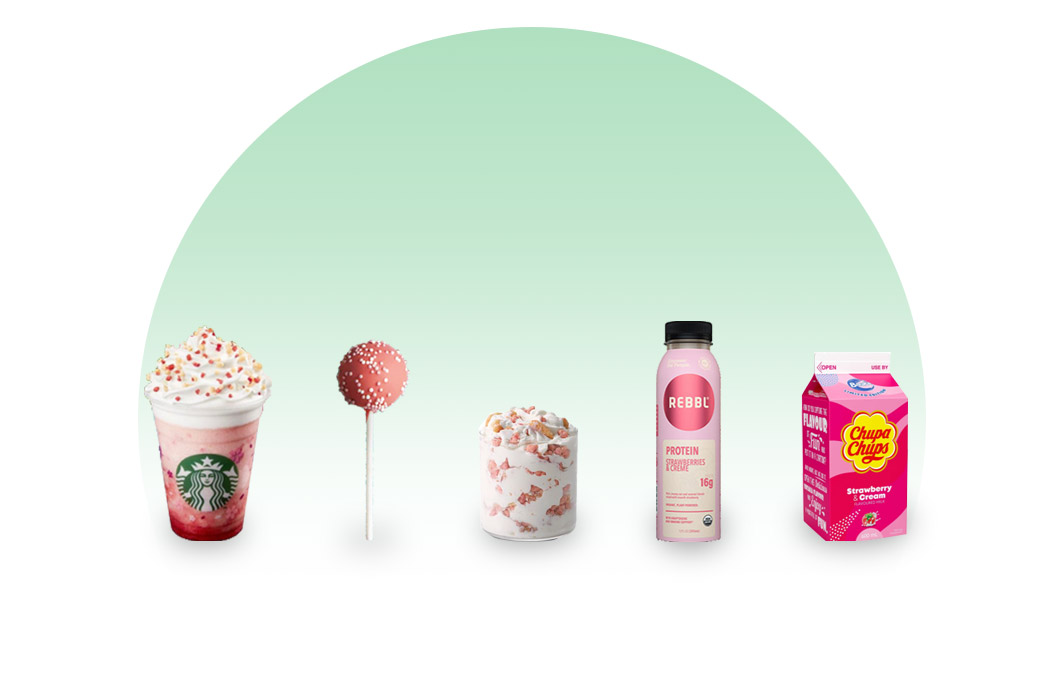 Taste the Trend
Five signature flavors for coffee, simple syrups, plant milks, and more!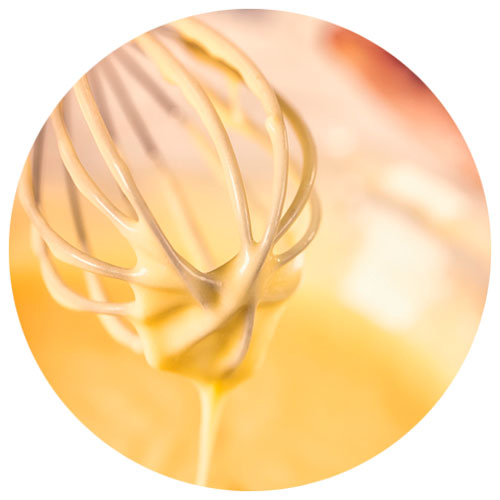 Cake Batter
nostalgic blend of sweet, cake-like, vanilla, and creamy notes reminiscent of a freshly baked birthday cake
Natural, Non-GM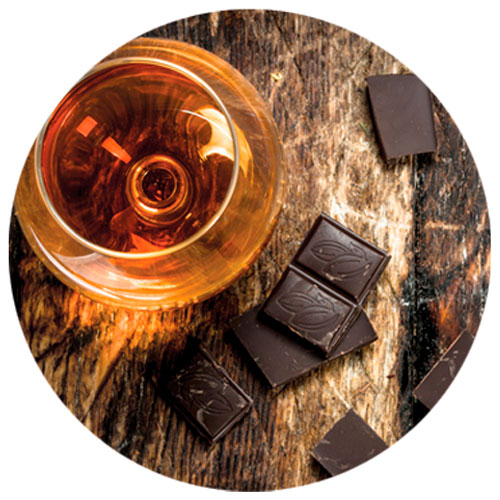 Chocolate Whiskey
flavorful fusion of oak and barrel aged whiskey notes with an indulgent cocoa nib finish
Natural, Non-GM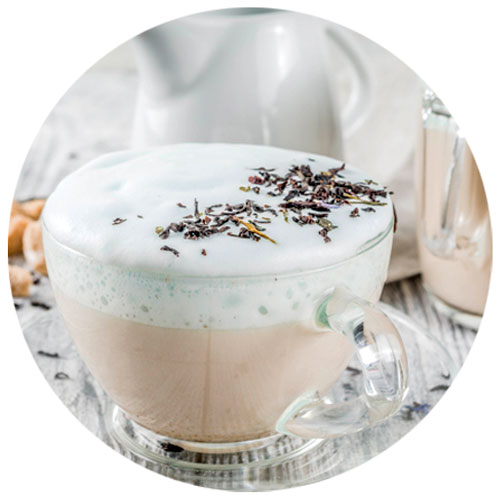 London Fog
hints of bergamot, floral, vanilla, and citrus, this English hot tea-based drink comprises Earl Grey tea and
steamed milk
Natural, Non-GM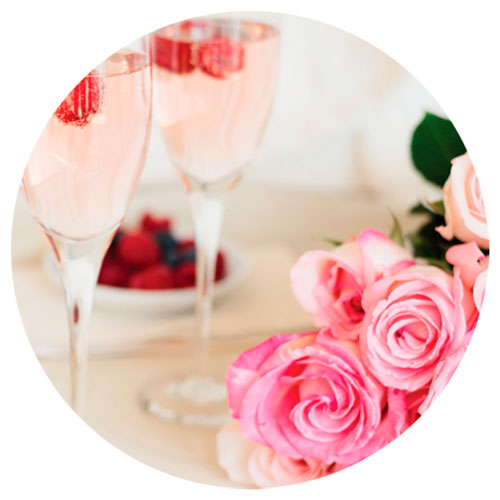 Raspberry Rose
seedy berry, layered with sweet and floral notes of rose
Natural, Non-GM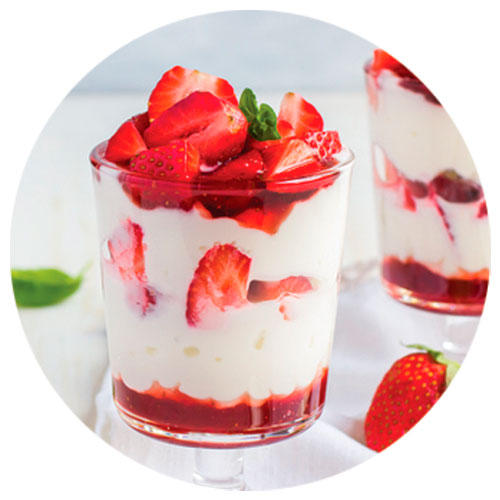 Strawberries & Cream
dessert-inspired with jammy, fruity, candied, and creamy
Natural, Non-GM
Flavorchem specializes in the creation and manufacturing of flavor, color, and ingredient solutions.