Top Trends in Global Cuisine
July 27, 2022 | TRENDS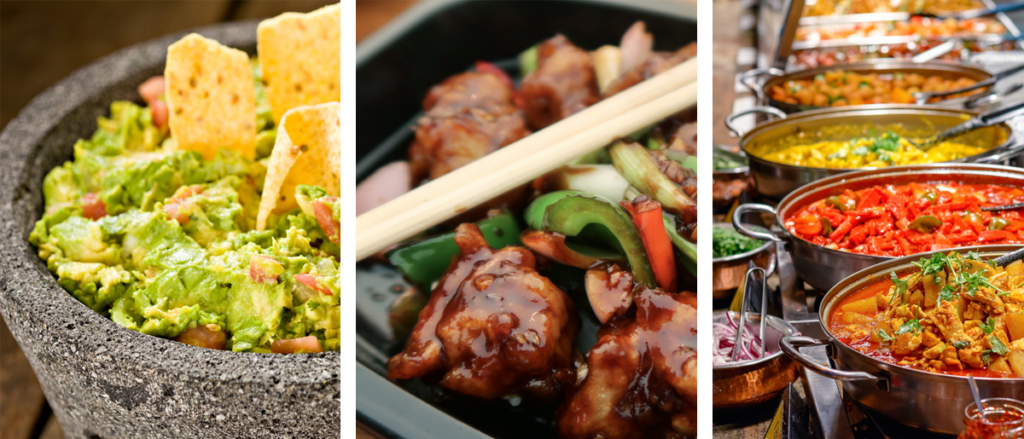 Consumers seeking to experiment with new flavors and cuisines are turning to international flavors that satisfy their appetite for adventure. Globally influenced dishes are driving menu and retail innovation as consumers embrace culinary exploration, transportive flavors, and exciting new food experiences. Here is a sneak peek into the top trends influencing global cuisine that inspired the launch of our Global Flavor Fest Collection.
Turn Up the Heat
Three-quarters of surveyed U.S. consumers enjoy hot and spicy foods to some degree as brands are bringing the heat with an emergence of international chili varieties that meet consumer demand for fiery food. Spicy ingredients originating from Asia such as wasabi, gochujang, siracha, ghost peppers, and Sichuan are becoming increasingly popular in snacks, sauces, and meal kits.
Trendsetters: Opopop, Pringles, Cibo Vita, Sunkist, Good & Gather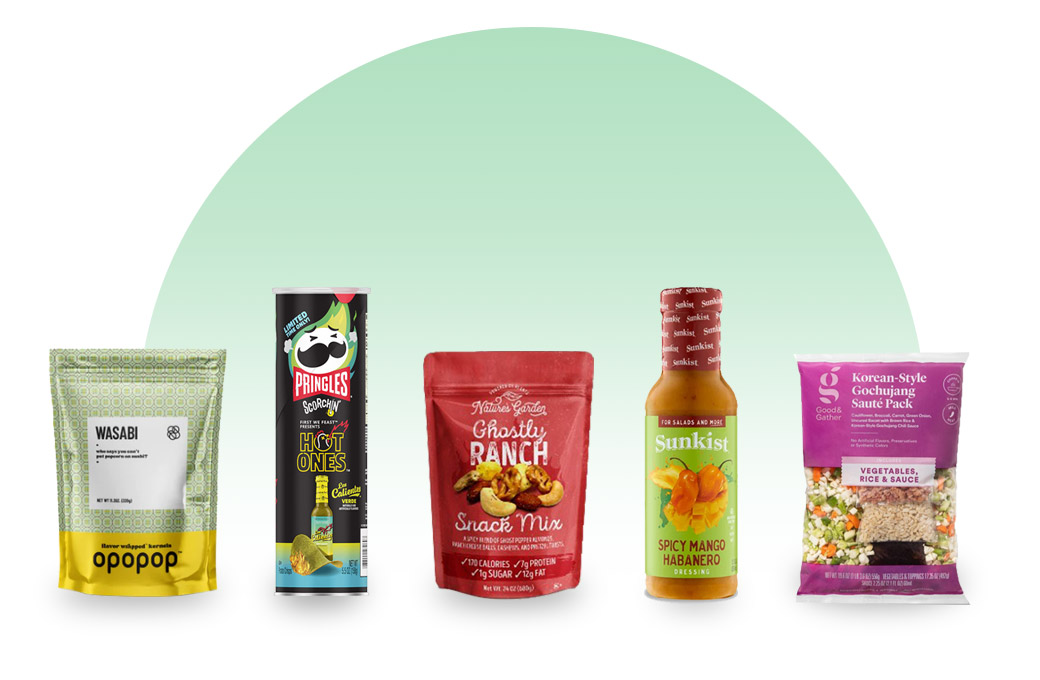 At-Home Discovery
65% of U.S. consumers say prepared meals are a great way to try new flavors from around the world as many seek out internationally inspired dishes to elevate the home-centric eating occasion. Cuisines from Latin America are spotlighted in ready-to-heat meals like Frontera's Carne Asada Burrito Bowl, Culinevo's Kitchen Enchilada Casserole, and Fillo's flavorful assortment of Walking Tamales.
Trendsetters: Frontera, Fillos, Culinevo Kitchen, Sweet Earth, Cafe Spice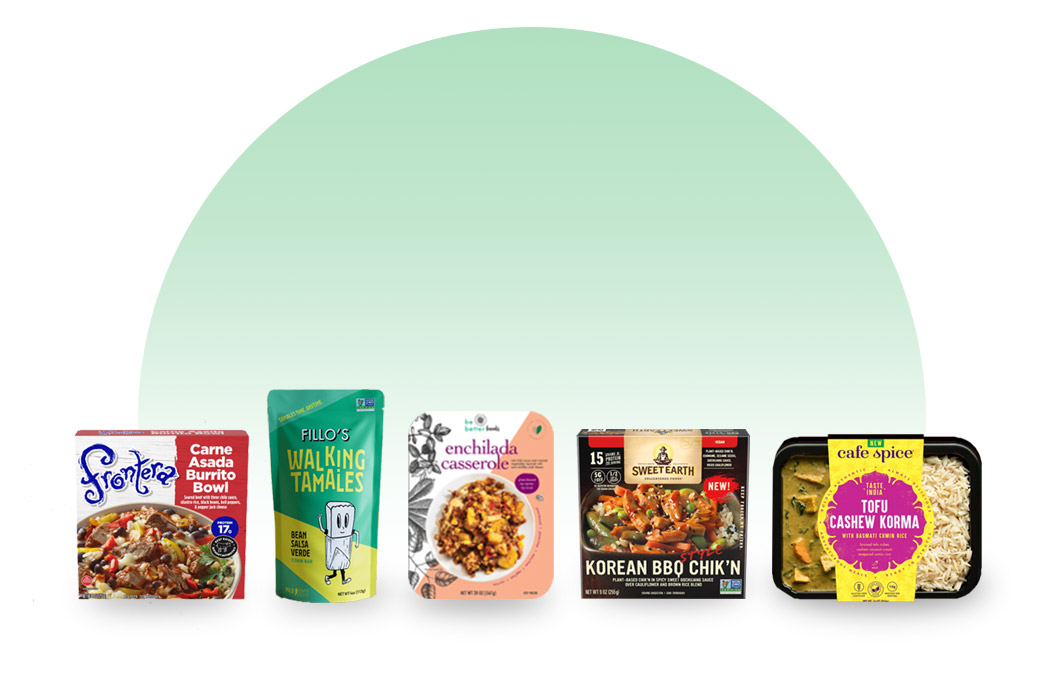 Comforting Classics
From coffee and cereal to ice cream and gelato, iconic comfort foods are making a comeback as one of the hottest menu trends this year. Consumers that gravitate towards comfort and familiarity are more receptive to fresh takes on global dishes and sweet treats that include recognizable flavors and formats while allowing for bolder flavors. Mexican comfort is trending now with indulgent flavors churro, dulce de leche, and horchata emerging across food and drink categories.
Trendsetters: Pocket Latte, Panera, Luigis, Ben & Jerry's, Cinnamon Toast Crunch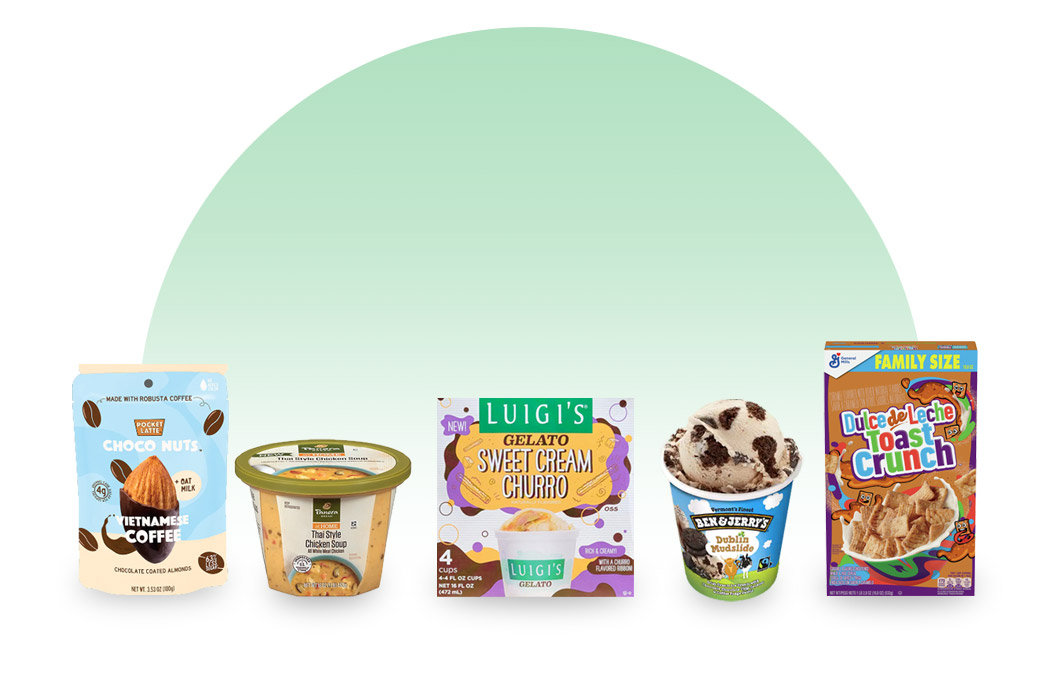 Taste the Trend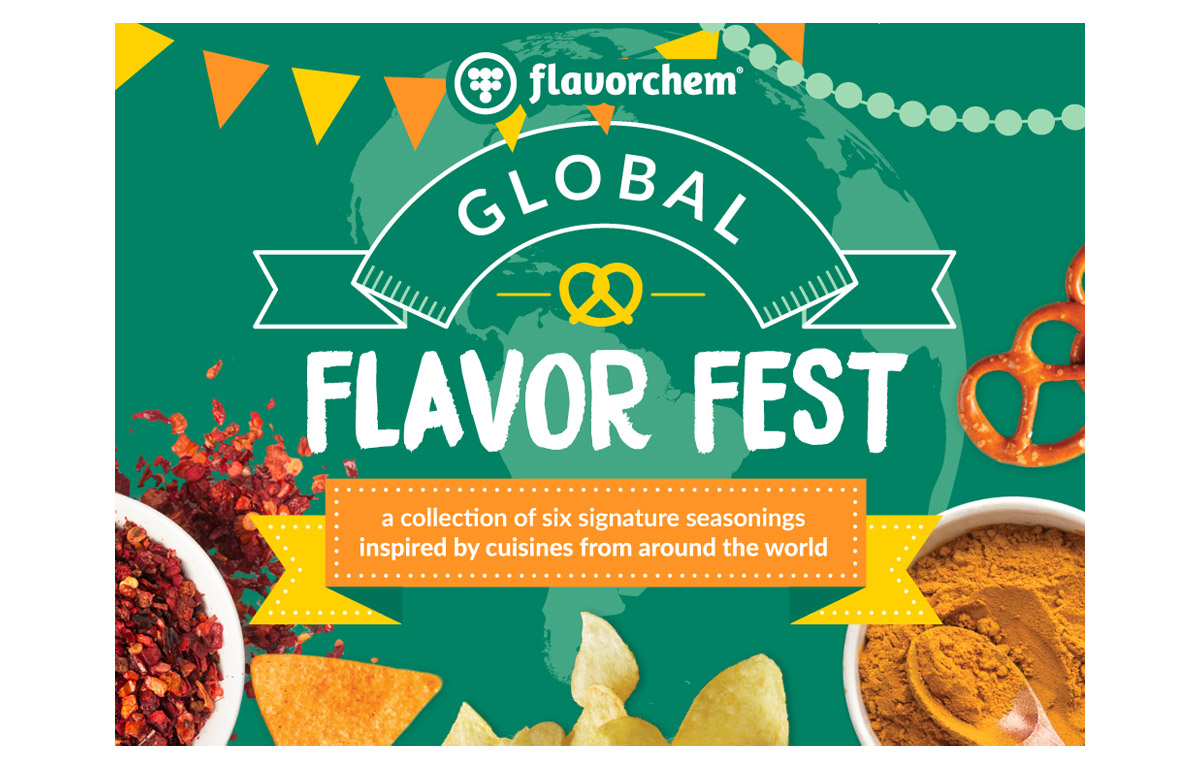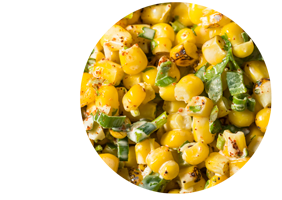 Mexican Elote
An authentic Mexican street food similar to corn on the cob, our elote type seasoning blends umami, smoky, and citrusy notes to round out this staple fare. Natural, Non-GM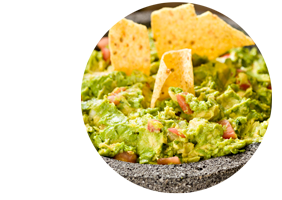 Classic Guacamole
Our guacamole type seasoning comprises a mixture of savory spices that create rich, fatty, and citrusy flavor notes. Natural, Non-GM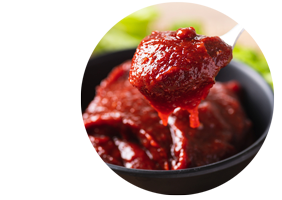 Korean Gochujang
For a classic twist on the iconic red chili paste, our gochujang seasoning type contains red pepper, garlic, and toasted sesame to enhance its sharp, umami taste. Natural, Non-GM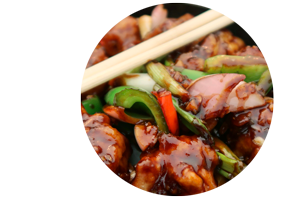 Sichuan Style Kung Pao
Inspired by Chinese stir fry, our kung pao seasoning type blends soy sauce, stir-fried onion, chili, and ginger to resemble the traditional dish. Natural, Non-GM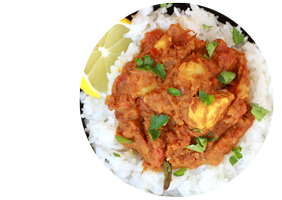 Mild Indian Curry
Mild in heat but loaded with flavor, our sweet and savory Indian-inspired curry seasoning features fenugreek, turmeric, and garam masala. Natural, Non-GM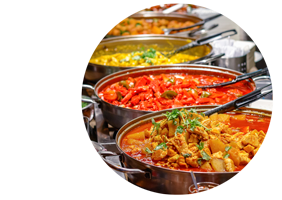 Madras Hot Curry
On the fiery side of flavor, our hot curry seasoning includes red chili along with essential oils toasted cumin seed and green cardamom. Natural, Non-GM
Flavorchem specializes in the creation and manufacturing of flavor, color, and ingredient solutions. To request samples from the collection, reach out to your Sales Representative or use our website to
contact us today!