Trendy Beverages Inspire Latest Fragrances
As more product categories overlap, it is no surprise that some of the latest fragrance trends are inspired by the food and beverage category. With rising momentum behind natural and clean label products, consumers continue to seek out food-based beauty and personal care products. Globally, the food-based cosmetics market is expected to grow at a 6% CAGR (2020-2027).
While fragrances play a critical role in the consumer sensory experience, they are also used to position the brand story and highlight key messaging to the consumer. Read on to learn how brands are tapping into food & beverage trends to inspire fragrances across product categories.
Oat Milk in the Spotlight
Surged to popularity as a plant-based milk alternative, oat milk is having its moment as one of the latest alternative milks to take over various product categories, including beauty and personal care. With oats promoted as a health food due to its rich beta-glucan content, oat milk is perceived to have soothing and calming benefits for skin and hair.
Trendsetters: Aveeno Oat Milk Shampoo, Sweet Chef Oat Milk Latte Cleanser, Keys Sage + Oat Milk Candle, Klorane Dry Shampoo with Oat Milk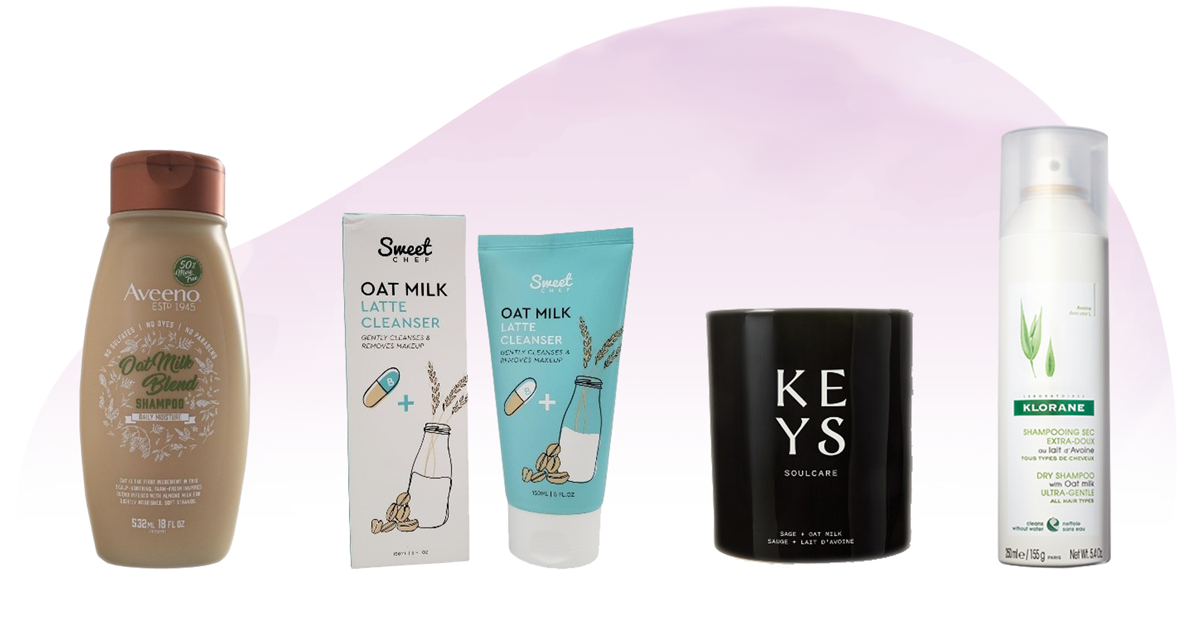 Matcha Gets a Boost
While matcha tea is already a favorite in many households, this vibrant green powder made by grinding dried Japanese tea leaves surged to popularity due to its health benefits. Known to contain important phytonutrients, matcha has become not only a functional ingredient but also a desired aroma for new product launches. Infusion of matcha-inspired scents are popping up across product categories ranging from skin care to air care.
Trendsetters: DevaCurl Matcha Butter Conditioning Mask, Hey Humans Natural Deodorant Apple Matcha, I DEW CARE Matcha Wash-Off Mask, I DEW CARE Matcha Mood Soothing Wash-Off Mask, Glade Matcha Garden Air Freshener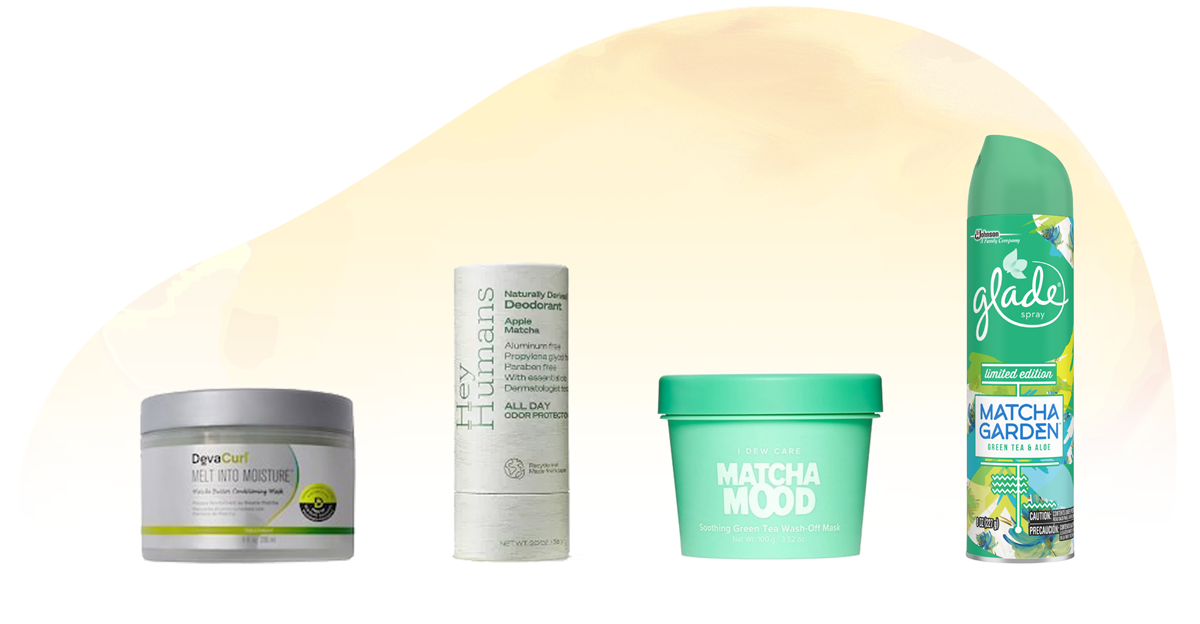 Kombucha Takes Center Stage
Brands are tapping into the latest fermentation trend not only for their unique taste and benefits, but as inspiration for novel scent creations. Kombucha, a popular fermented tea drink in the functional beverage category, is one of the latest inspirations for fragrances across product categories. This fermented tea is often infused with various fruit flavors and dried herbs to build a unique flavor/fragrance profile. Many brands are infusing kombucha to appeal to consumers seeking more food-based products.
Trendsetters: Love Beauty & Planet Black Tea Kombucha Shampoo, Raw Sugar Foam Hand Wash Rosewater + Kombucha, Fresh Kombucha Facial Essence, NYMN's Kombucha & Awapuhi Ginger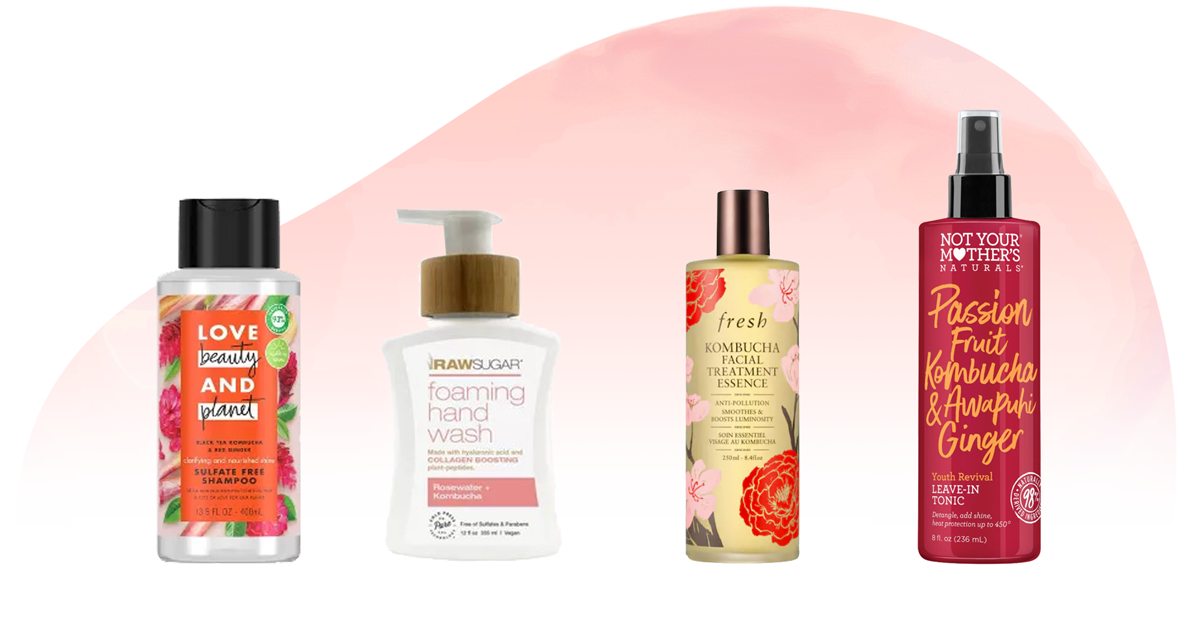 Try our fragrances inspired by the latest beverage trends!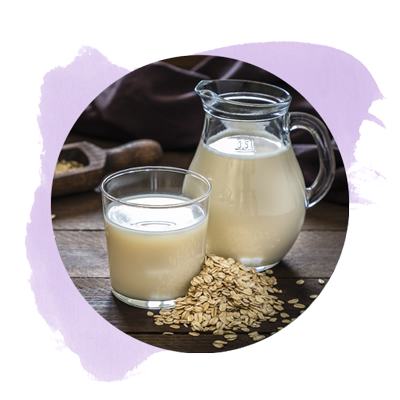 Oat Milk Sage
Sage adds a subtle aromatic twist to this blend of sweet vanilla oat softened by a base of creamy sandalwood and musk.
Featured EOs: Clary Sage, Lavender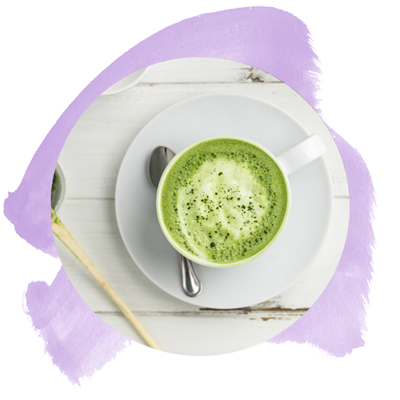 Sweet Pear Matcha
Notes of crisp pear lend a refreshingly fruity top note to the vibrant scents of matcha paired with green tea.
Featured EOs: Clary Sage, Orange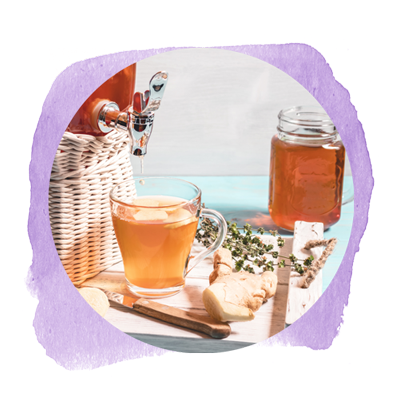 Red Ginger Kombucha
Zesty notes of fresh ginger spice a heart of sheer rosewater and magnolia blended to a soothing black tea base.
Featured EOs: Ginger, Eucalyptus